Bangladesh is at the risk of a loss of 2.0 per cent to 9.0 per cent of annual Gross Domestic Product (GDP) by the mid and end of the century due to climate change, according to the predictions by the latest IPCC report.
The report also projected that the country is likely to face extreme heat and humidity, continued rise of sea-level resulting in loss of homes of four million people and threatening effect on industry and agriculture because of climate change.
About 1.0 to 2.0 million people of the south of Bangladesh are at risks of displacement by mid-century and a decline in rice production by 12 per cent to 17 per cent and wheat production by 12 per cent to 61 per cent.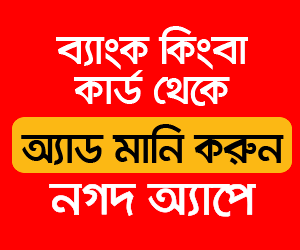 According to the report, parts of the country would lose 31 per cent to 40 per cent of agricultural output this century to sea-level rise alone because of current emission plants. And a third of the country's power plants may need to be relocated over the next decade to avoid flooding from sea-level rise.
The United Nations' Intergovernmental Panel on Climate Change (IPCC) Working Group II AR6 report on climate impacts adaptation, released on Monday, projects that continued greenhouse gas emissions will threaten Bangladesh's safety and prosperity and the national economy is likely to face severe shocks that could halt growth.
Due to climate change and increasing demand for water, about 25 per cent will live with water scarcity by 2050. Both the Ganges and Brahmaputra river basins will also see increased flooding as a result.
The report states that while Bangladesh will be hit hard by the adverse effects of climatic change within its border, it will also be deeply affected by the consequences of changes elsewhere.
Climate change will hit international supply chains, markets, finance, and trade, reducing the availability of goods in Bangladesh, and increasing their price, as well as damaging markets for Bangladeshi exports.
Economic shocks caused by climate change, including reduced agricultural yields, damage to critical infrastructure, and commodity price rises, could lead to financial instability in the country.
Dr Rawshan Ara Begum, one of the coordinating lead authors of the report said, "This report iterated that Bangladesh is one of the most vulnerable countries in the world due to climate change and sea level rise with projecting a loss of GDP."
And a large number of people in the southern part of the country are at a risk of displacement as well as declining food crops production, according to her.
"This will further worsen the country's current challenges including extreme poverty, income inequality, economic and non-economic losses and damages and low adaptive capacity," she said.
Dr Rawshan further said, "In Bangladesh, some communities for example small and landless farm households are already approaching soft limits to adapt to riverbank erosion.
With further global warming of 1.5 degrees Celsius, additional adaptation limits will emerge. To avoid increasing losses and limits, urgent and accelerated action is required to adapt to climate change, while making rapid and deep cuts in greenhouse gas emissions is needed, she observed.
"There is evidence that poor and least developed households, communities, and countries who are most affected and marginalised by climate change, and least responsible for its causes, receive relatively little financial support for adaptation," says Dr Rawshan.
"Bangladesh is a real example of this. International climate financing needs more attention to adaptation finance for managing climate risks in the least developed and many developing countries," she says.
This report informs scientific evidence of climate change impacts and potential risks, as well as provides a range of adaptation options for reducing vulnerability and enhancing resilience, the author added.
Md Arfanuzzaman one of the lead authors of the IPCC report said "The climate change impacts Bangladesh is facing today will increase substantially in the coming years. It is very likely that most of our existing adaption would be ineffective under both 1.5 and 2C warming conditions."
"To reduce socio-economic and environmental vulnerability and build resilience Bangladesh must focus on transformative and multi-sectoral adaptations," said Mr Arfanuzzaman.
The report suggests that Bangladesh is among the places that will experience intolerable heat and humidity unless carbon emissions are rapidly eliminated.
If emissions continue to rise, parts of Bangladesh would exceed the threshold where heat and humidity becomes survivable for humans towards the end of this century.
Dr Rawshan said "As climate change is a global threat and inequality is a global phenomenon, as a citizen of a vulnerable country, I have hopes to global leaders for urgent, accelerated action to adapt to climate change, while making rapid, deep cuts in greenhouse gas emissions."