Conjunctivitis cases spike in Bangladesh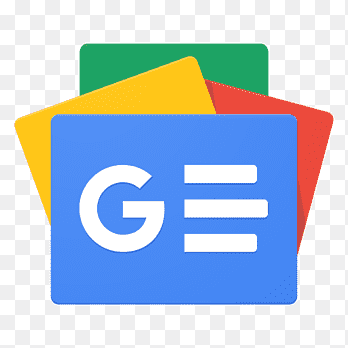 For all latest news, follow The Financial Express Google News channel.
Bangladesh has seen a sudden surge in cases of conjunctivitis, commonly known as pink eye. The highly contagious nature of the disease means that once someone is infected, it usually spreads to others in their household.
As the outbreak has spread, Dhaka's Hazrat Shahjalal International Airport has urged travellers not to fly abroad if they contracted the disease in the past seven days, reports bdnews24.com.
The virus, which leads to inflammation and swelling of the eye, is highly contagious. It also leads to irritation of the eye, eye-watering and difficulty in seeing in bright sunlight.
Doctors have assured that the disease is nothing to worry about, but distancing has to be maintained with conjunctivitis patients to prevent the disease from spreading.
Nazmun Nahar is a resident of Green Road. Her entire family has contracted conjunctivitis. She said her son was the first to come down with the virus on Sept 20. Two days later, Nazmun Nahar, her husband and their daughter, were all infected.
"Our eyes swelled and there was some pain. They reddened and there was some irritation as well. The redness has gone down, but we haven't recovered completely. My younger sister is a doctor and, under her instructions, we are getting treatment at home. Another sister of mine lives downstairs. Both of her children have the disease too."
A glimpse of the conjunctivitis outbreak's spread can be seen at the National Eye Science Institute and Hospital.
A large portion of the patients visiting the outdoor clinic at the hospital on Thursday was suffering from the disease.
Shamim Ahmed, an Adabor resident who came to the hospital accompanied by his schoolgirl daughter, said his entire family was afflicted by the virus.
"My wife experienced some eye trouble last week. Two days later, my daughter caught it. Yesterday, the two of us got it as well. Our eyes turned red and became inflamed. So we came to the hospital."
Tasmina Sultana came to the eye hospital from Mirpur's Shewrapara. She said she caught the disease from her brother and the virus spread to the rest of the family.
"I suddenly felt itchiness in my eyes – it felt like tiny pinpricks. My eyes are constantly watering and there is some pain as well. My eyes have swelled a lot and so I've come to the hospital."
Many patients with pink eye have come to the outdoor clinic in the past few days, according to Senior Staff Nurse Anjana Pal.
"We don't note down the particular complaints of patients who come to the outdoor clinic separately, so we can't say exactly how many came in with the complaint," she said. "But nearly half of the patients who have come to the outdoor department in the past 10-15 days were suffering from the disease."
Dr Md Abdul Quader of the Cornea Department at the National Eye Science Institute said the outbreak was largely caused by changes in weather, people not following health regulations and increased travel outside the house.
"Rainfall has decreased and the winter is coming," he said. "For the past two years, we wore masks, maintained our hygiene and washed our hands and faces regularly. As we kept clean, there were fewer cases of the disease. Another reason is that people are going outside more. As people are milling about, there is a greater likelihood of contact with infected patients."
"The disease is highly contagious. That's why when one member of the family catches it, it spreads to everyone else. If one student catches it, it spreads to the whole school."
The hospital does not have exact figures for how many conjunctivitis patients are coming in, the doctor said. However, he sees about 20 patients a day. About six of them, on average, are conjunctivitis patients. Last week, he only saw about one case of the pink eye a day.
Those who catch the disease must stay in isolation to prevent it from spreading, Dr Quader advised.
"They should not see anyone else, should not come in contact with anyone else, or use anything that is being used by someone else. If they are a student, they should not go to school. If they work, they should not go to the office. They must stay separate from their family. No one else should use anything they touch."
FLIGHT RESTRICTIONS
On Tuesday, the Dhaka airport authorities advised passengers not to make any travel plans if they contracted conjunctivitis within seven days of their flight date.
However, physicians at the airport could allow passengers to board flights in case of emergency, if travellers have their physician's prescription, eyedrops and appropriate sunglasses to cover their eyes, according to a notice issued by Group Captain Muhammed Kamrul Islam, executive director of the airport administration.
As conjunctivitis is deemed to be extremely contagious, airlines have been refusing to allow patients with an inflamed eye to board flights recently, which has been creating confusion and chaos at the airport.
In case of emergency, conjunctivitis patients first need to get an authenticated prescription from their physicians and should present it to the airport's doctors upon arrival, along with necessary eyedrops and sunglasses to cover their eyes.
The airport physician, after reviewing the documents and checking their health situation, will issue a fitness certificate for conjunctivitis patients so that airliners can issue boarding passes for them.