CHANDPUR: The boat makers of Matlab Uttar and Matlab Dakhshin Upazilas are passing busy time making boats for sale. They are also making good business by selling traditional wooden boats.
Matlab Uttar and Matlab Dakhshin Upazilas are two riverine upazilas in the district. They are surrounded by the Meghna and Dhonagoda rivers.
Rainy season has set in and there is water everywhere around homes in rural areas in Matlab Uttar and Matlab Dakhshin UZs.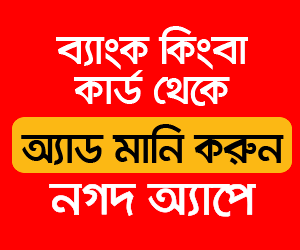 So, people, who remain marooned by rain waters, seriously feel the dire need of boats as an easy means of transport for movement.
Many farmers also buy boats to set up fish nets day and night in their fields and beels around and also to collect fodder for their cows, goats and bulls. Many other farmers buy medium sized boats to earn money for livelihood by transporting people, goats, small cows, and goods from one place to another during the rainy season.
Matlab Dakhshin's noted social worker and senior citizen Maksudul Huque Bablu (70), Principal of Matlab Surjomukhi Kochi Kancha School, has said as a permanent resident of Matlab, since his boyhood, he has been noticing boat makers in different areas of Matlab Dakhshin and Matlab Uttar Upazilas fully engaged and busy making boats during the bad days of rainy season and flooding and thus they run their families in the rainy season when they usually have to remain idle for want of work.
In no other places in the district this is seen at all- he emphatically said. The same view was echoed by another social worker Shyamol Kr Das (45).
In Matlab Dakhshin Upazila, there are about 15/16 boat-making factories. Carpenters are seen awfully busy making wooden boats at Bordia, Aaarong, Mobarakdi, Munshirhat , Nagda, Pingra and some other places. Some boats are put on display beside the busy roads, and some are anchored in agri fields beside the roads.
Some boat makers are too busy cutting wood pieces, some are driving tarkatas/gozals into woods, some others are using tar (alkatra) on the boats to make them ready for sale. Others are giving finishing touch while a few others are bargaining while selling boats.
Experienced boat-makers Suruj Mia (44) and Aiyub Ali (46) of Mobarakdi village in Matlab Dakshin, and Santose Sarker (40) and his elder brother Prantose Sarker (48) of Upadhi village of the same UZ have said that every year, they actually start making boats just before rainy season begins.
They eagerly wait for the rainy season to come. Koroi, chambol and other varieties of wood, gozal, tarkata, and tar (alkatra) are essential for making boats.
Every boat costs Tk three to seven thousand per piece depending on size. It takes two days to make a medium sized / small sized boat completely. They run their families by making desired profit.
Last year, they sold fifty boats. This year due to corona pandemic, sale is slow. Most people have not enough money to buy boats. Still they are hopeful.
Boat makers Mohammad Hossain (40) and his colleague Babul Hossain (45) have said in Matlab Uttar UZ, there are 15 boat making shops and factories at Galimkhan Banglabazar, 10/12 boat making shops and factories at Chhotaki and other areas.