COX'S BAZAR: A day after a Biman plane hit two cows on the runway while taking off from Cox's Bazar airport, this correspondent found lax security at the airport.
The boundary walls are broken due to which anyone including cattle, cats and dogs can easily enter the airport while planes are landing or departing, alleged some airport officials.
Visiting the Cox's Bazar airport area on recently, this correspondent saw that there were no guide walls near the airport in most parts of the airport's Nuniyachhara and Kutubdiapara areas. There are several other areas where boundary walls are in a dilapidated condition.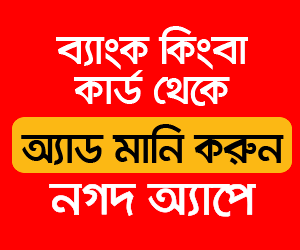 Through these parts, locals are freely entering the airport's runway areas. What is more concerning is that they use the runaway as a 'shortcut' to reach Cox's Bazar town while several others enter the runway only to roam around. Various animals including cattle and goats are also free to move here and there near the runaway.
On November 30 evening, two cows were killed since an aircraft of Biman Bangladesh Airlines hit them while taking off from Cox's Bazar to Dhaka.
However, 94 passengers and crew on board were unharmed, said Naimul Haque Naeem, commander of the 14th Armed Police Battalion (APBn), who is also in charge of the airport's security. "After removing the two dead cows, two flights of Novoair and US-Bangla successfully left Cox's Bazar for Dhaka," he added.
A four-member probe committee had been formed to investigate the incident, said Cox's Bazar airport manager Golam Mortuza Hossain, adding that four Ansar members had already been suspended for negligence of duty.
The Cox's Bazar airport started its journey during the British rule. The project to upgrade it to an international airport started on July 2, 2015. Although the work has not been completed yet, international flights have been operating here since May 6, 2016. Now a large number of people are coming to Cox's Bazar by air every day for tourism and issues like Rohingya crisis.
Security analyst and Cox's Bazar Development Authority (CoxDA) chairman Lt. Colonel (retd) Forkan Ahmed said,
"There are not enough scanner machines and guide walls around the airport. So, locals, cows and goats are entering freely inside the airport premises. The result was the accident that took place on Tuesday".
The security analyst, however, suggested the authorities concerned to lessen mismanagement as much as possible. Otherwise, he feared any major accident might happen at any time.
When contacted, airport manager Golam Mortuza said, "Boundary wall is being repaired at several points of the airport. When the work is complete, we will be able to stop the entry of people and animals inside the airport area."
An emergency meeting of was held on Wednesday regarding this accident, said Ashek Ullah Rafiq, a member of the parliamentary standing committee on the Ministry of Civil Aviation and Tourism and MP from Cox's Bazar-2 constituency.
"There has been a detailed discussion on the issue," he said.
"The construction of the broken guide wall began on Thursday, and airport security has been beefed up. The parliamentary committee thanked the pilot who wisely controlled the plane on Tuesday and landed it safely," he added.