Pregnant mothers suffer from chronic malnutrition in Kurigram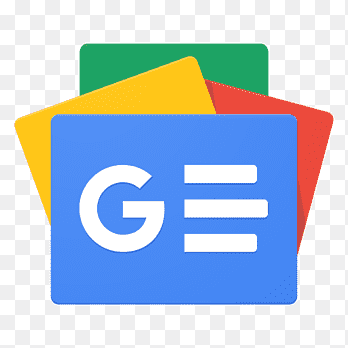 For all latest news, follow The Financial Express Google News channel.
Thousands of pregnant and lactating mothers are still deprived of healthy diet in Kurigram district, causing severe health problems for them and raising the number of underweight and stunted children.
Extreme poverty, unemployment, child marriage, lack of access to education and nutritious foods are the major causes behind the poor nutrition situation in Ulipur upazila of Kurigram district.
The poverty rate in the district is about 70 per cent while the extreme poverty rate stands at 57 per cent, according to the officials at Bangladesh Bureau of Statistics.
Shammi Akhter, 17, a seven-month-pregnant woman, was suffering from severe malnutrition. Her baby's growth was still like less than five months. She was also facing a number of health issues including jaundice, low blood pressure, weakness and anaemia, according to her health report.
"My husband, a rickshaw-puller, could hardly earn good income. The situation has worsened after my husband returned home from Dhaka empty-handed during the Covid-19 pandemic," said Shammi, who hails from Boithakpur village in Ulipur upazila.
According to the latest data available from Bangladesh National Nutrition Council, 36 per cent of pregnant women attend at least four antenatal-care contacts during the pregnancy period, only 45 per cent consume iodized salt, 50 per cent of women aged between 24 and 49 years marry before 18 years in Kurigram district.
Rasheda Begum, a community health worker, told the FE that Shammi had never consulted a health worker after her pregnancy.
"Shammi has developed jaundice due to less food consumption during pregnancy. Even her baby in her womb is not doing well. Her baby is underweight," she added.
"I examined some 150 pregnant women in August this year. And 120 to 125 of them were facing problems linked to malnutrition and anaemia. Nearly 70 per cent of pregnant women in the region face health-related issues," she said.
Hemalota Rani, a community facilitator (CF), who works at Malotipur Community Clinic in Ulipur, echoed the same.
Child malnutrition, low growth and health- related issues of pregnant mothers due to nutrition deficiency are common in the region due to low consumption of healthy foods and extreme poverty, she said.
In Bangladesh, 36 per cent of children under five are now stunted, according to the World Food Programme. Food-assistance interventions should emphasise micronutrient-enriched foods and improve dietary diversity to overcome the situation, it added.
A survey on 'nutritional status, dietary food and nutrient-consumption patterns in monga-affected areas showed 49.4 per cent children underweight and more than 40 per cent of women stunted.
The situation is improving gradually as the government in association with local and global NGOs has taken a number of programmes in the Upazila, according to Hemalota.
Under the project titled 'Income Support Program for the Poorest', a total of 1,351 poor mothers and pregnant women receive Tk 3,600 to 4,200 during regular check-up at community clinic in Dhoronibari union, said Jahanara Begum, a programme assistant.
Dr Morsheda Chowdhury, Director of Health, Nutrition and Population Programme (HNPP) at BRAC, told the FE that poverty is the root cause for malnutrition in the district.
"A few people own land and farmland, so the majority people cannot bear the cost of yearly food demand," she added.
Civil surgeon of Kurigram district Dr Md Habibur Rahman told the FE that such a situation is prevailing in the district mainly due to abject poverty. "Nutrition deficiency is a common phenomenon in the district mainly among mothers and children."
Mr Rahman added: "We have 290 community clinics in Kurigram district. We are working to raise the number of clinics and strengthen efforts to provide nutritious food and other support to pregnant mothers in collaboration with development partners including UN agencies."