Water hyacinths shrink Chandpur river routes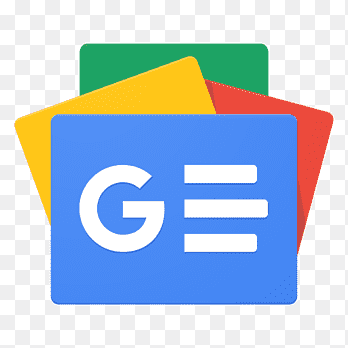 For all latest news, follow The Financial Express Google News channel.
OUR CORRESPONDENT
CHANDPUR, May 31: Thick and large water hyacinths in the Dakatia River have been impeding normal movement of the country boats and mechanided river vessels in Chandpur Sadar and Faridganj upazilas for the last 12 years.
Not only that, smooth plying of river vessels in the Dhonagoda River is also being hampered in Matlab Dakhshin upazila for many years for the same reason.
There is 18- km long river route from Chandpur to Faridganj and vice versa.
Old man Abdul Khalek,78, said, "Once the Dakatia River (a tributary of the Meghna) was turbulent and it had high currents and waves and so very busy was the river vessels, country boats and merchandised boats that used to ply round the clock."
The boatmen also sang vatiali (folk songs) songs in their sailed boats while carrying goods, people, bridal parties and also picnic parties to different places.
But in course of time, this scene has changed remarkably in the past 12 years due to the big sized thick water hyacinths that have covered the river area to a large extent.
Now-a-days, neither river vessels nor any ordinary boats even can ply at all because of water hyacinths in all the nooks and corners of the river.
That is why a good number of boatmen who used to earn their living by boating and transporting goods and commodities have been facing much inconvenience and undergoing sufferings from acute financial hardship for over one decade.
Zahir Majhi, a boatman of the area, said, "Around 70/80 boatmen used to run daily their big commercial boats and boats with sails in this river. But due to thick and big sized water hyacinths, we are out of the profession and passing days amid miseries."
"We have to work elsewhere for survival as day labourers which we are not used to," he added.
Jamal Mijhi, 30, a fisherman of Vatialpur village of Faridganj, said, "Several hundred fishermen also used to survive by netting rui, katla, pangus, bele, telapiya, nylotika, mrigel, puti, pabda, shing, koi, magur, gozar, taaki, shol, boal and other species of fish in the river but due to water hyacinths, we can hardly fish, let alone sell them in the rural haats for survival."
According to the business leaders in Chandpur Puranbazar, -(district's biggest commercial hub, most traders usually preferred to transport their goods and commodities at cheaper rate from Puranbazar to different remote rural haats and bazars at Chandrabazar, Tubgi Bazar, Dhanua Bazar, Keroa Bazar, Gazipur Bazar and a few other new marketplaces under Faridganj Upazila. Each of the merchandised boats could carry 50/60 maunds of goods and commodities.
Traders Mostafa Kamal, Ismail Hossain, Lytton and Jahidul Hossain of Chandra Bazar, Keroa Bazar, Dhanua and Gazipur Bazar and a few others also blame the big sized water hyacinths for creating serious congestion badly hampering uninterrupted and smooth river transportation.
They are bound to carry their goods and commodities by trucks or pickups from Chandpur Puranbazar paying higher cost that affects the consumers ultimately.
Due to water hyacinths, and also for want of dredging over the years, there is almost no current in the river.
Now, it is a calm and quiet river which is only helping irrigation work, said many farmers in Tubgi, Gazipur, Dhanua, Keroa and Sobhanpur villages under Faridganj Upazila.
Faridganj UZ Chairman Advocate Zahidul Islam Roman says, "The Dakatia in Faridganj area is almost a dead and derelict river. It needs urgent dredging after removing the water hyacinths in its bed at different places for the interest of fishermen and trade and commerce.''
Contacted, Upazila Fisheries Officer Farhana Aktar Ruma said, it is urgently needed to remove water hyacinths and make the river suitable for smooth transportation and fishing. But we can't take any steps for unavailability of govt fund. If necessary fund is disbursed, we can do the job at first within Faridganj Upazila area covering about 10 kms.
Chandpur Water Development Board Executive Engineer Refat Jamil told the FE, "Water hyacinths are a big problem indeed. They have quick growth. But we have no allocation of fund from govt to remove them. If we get fund in the next fiscal, we can take a plan to remove the water hyacinths from the Dakatia and the Dhonagoda rivers.''