The total fatalities from Covid-19 crossed the 28,000 mark in Bangladesh with four more deaths reported until 8:00 am on Monday.
However, the daily caseload increased further to 277 in on the day, according to a press release issued by the Directorate General of Health Services (DGHS).
The number of new virus cases was 197 on Sunday while that of the deaths was six deaths.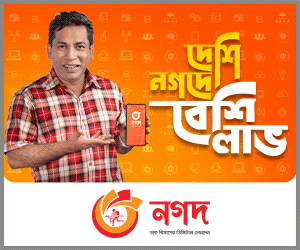 A total of 19,237 samples were tested, including antigen-based rapid ones, while 19,221 were collected countrywide during the last 24 hours.
However, a total of 326 more people recovered from the coronavirus disease in the country during the last 24-hour reporting time, the DGDH figures showed.
The rate of recovery from the coronavirus disease was reported at 97.77 per cent on the day.
On the other hand, the rate of fatalities from Covid-19 also remained static at 1.78 per cent.
Official data showed the total Covid-19 cases have crossed 1.577 million in Bangladesh and 1.542 million out of them recovered from the respiratory disease.
On the other hand, more than 11-million samples have so far been tested across the country since the virus was detected here in March 2020.