Concerned about the quality of education and gainful employment at home, many meritorious and financially capable Bangladeshi youth are increasingly being inclined to go abroad, says former caretaker government adviser, economist Hossain Zillur Rahman, terming the trend as a disguised brain-brain that can hamper the middle-income aspiration of the nation.
In an exclusive interview with The Financial Express, he also laments that the country's budgetary expenditure for education is far below the average for middle-income countries while Bangladesh's education governance is beset with a dual crisis of partisan politicking and bureaucratic oversight.
The full text of the interview is given below: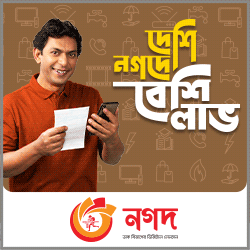 FE: How would you define literacy in today's Bangladesh context? Why is, in your view, literacy important for people and the nation?
HZR: The re-opening of schools after an extraordinary hiatus due to the corona pandemic should not only be a moment of relief for students and guardians but also be a useful moment for society to revisit how a middle-income aspiring nation thinks about literacy. How useful is it to remain limited to the dictionary definition of 'ability to read and write'? Surveys typically use this definition to arrive at a reductionist and minimalist data of individuals who have no formal schooling and have some familiarity with letters. Educationists have also used the term 'functional literacy' to underscore the need to go beyond such reductionist minimal definition. However, for this knowledge century, literacy cannot only be a narrow instrumental concept. It has equally to be an attitudinal and mindset concept, a willingness to learn and cope with changing environments and value knowledge that is useful both for the individual and for social good and environmental sustainability.
FE: What is the overall state of the country's education inclusive of the system, educational institutions, teaching and learning, atmosphere, and spending and welfare measures?
HZR: This is a big question. Bangladesh has rightly won recognition for expanding educational opportunities at primary and secondary levels and in particular for girls. These were impressive achievements of the MDG (Millennium Development Goals) era. But now we are in the SDG (Sustainable Development Goals) era where the goals are more ambitious and the focus more complex.
There are many indicators to gauge the state of a country's education. Indicators may differ depending on the purpose of the enquiry.
In my view, four indicators are essential to get an insight into the state of a country's education. 1) Are adequate resources being invested in the education sector? 2) Do the governance trends in the sector foster a conducive environment for students and teachers? 3) Are there glaring disparities in access to quality education? 4) Are there effective education-industry linkages to ensure utilisation of educated manpower?
In the first decade of Bangladesh as an independent country, expenditure as a percentage of GDP was around 1.0 per cent. In its fifth decade this percentage has increased but still hovers around 2.5 per cent, quite below 4 per cent+ which is the global average for middle income and lower-middle-income countries (MICs). Accounting tricks during budget presentations cannot hide this stark reality. Of course, the question is not one of just throwing money at the problem but targeted and quality investment in well specified areas. This is where the problem is accentuated because inadequate investment is compounded by the state of education governance which is beset with a dual crisis of over-bearing partisan politicking on one hand and ever-intrusive bureaucratised oversight on the other. The saving grace is the continued resilience of those students and teachers who persist in the pursuit of their vocation against an educational environment where merit appears not to be prized and values have taken a back seat.
Educational disparities also have been on the rise, between rural and urban and between well-resourced schools and others. Digital infrastructure for the education sector has revealed significant disparities, a factor highlighted during the Covid-19-enforced school closure period. The concern is equally about the employment prospects after completion of education. A particularly worrying statistic is that 29.5 per cent of youth are neither in education nor in employment nor in training (NEET). A recent study on graduates of National University and its affiliates indicates a staggering 66 per cent remain unemployed.
Thus while Bangladesh has witnessed important advances on the education front over its 50-year journey, only looking back at these achievements can no longer be the issue. The education reality is on very shaky grounds as shown above when it comes to the question of addressing the challenges of today and tomorrow.
FE: As quality is a much-talked-about issue, where do you see the deficiency in terms of national aspirations? What are the key challenges on quality?
HZR: Though it may sound counter-intuitive, I want to pose the question – as a nation, how much of a priority is quality education? Numerous policy documents and countless seminars notwithstanding, Bangladesh appears to have adopted an education vision of universal, even if sub-standard, education. Islands of quality education exist within an ocean of sub-standard education. The political priority is expansion, universalisation but quality is effectively relegated to a paper goal. The expanding network of National University graduate and under-graduate institutions all over Bangladesh is churning out graduates whose skills find little favour in the market-place. Two contradictory realities are face-to-face as a result. Graduates say 'we can't find jobs'. Employers say 'we can't find qualified candidates'.
If one unpacks investment on education, the absent focus on quality is all too clear. There is lopsided attention to infrastructure but not on adequate and qualified manpower to man these infrastructures nor on teaching materials or on research opportunities. There is no one to answer why a significant number of sanctioned posts of headmaster/principal remain vacant with 'acting' personnel having to do the job. The tyranny of 'guide-books' continues unabated across the entire education spectrum making a mockery of any aspiration for quality.
Then there is the question of governance. Who populate the School Management Committees and under what formal or informal power dynamics do such ostensible governance mechanisms function in contemporary Bangladesh? Occasionally, the realities surface in newspaper stories. Rampant politicking is divorced from concerns with ensuring quality rules.
One important governance pillar in the education sector in pre-independence Bangladesh was school inspection by ministry or departmental officials. This critical function has now fallen into almost total decay. Officialdom's priorities have shifted to 'projects'. Added to this is the relentless advance of bureaucratised oversight from ministry and department which have displaced teachers from the driving seat of the quality agenda and rendered them more into bureaucratic sub-ordinates. The net consequence of all these trends there is no real ownership of the quality agenda in the system.
FE: China has recently made a crackdown on education provider businesses and imposed restrictions on children's gaming time. What should Bangladesh learn from such experiences?
HZR: I don't know whether many have noted this very important policy initiative by the Chinese leadership. This has global significance signaling a decisive reining in of supposedly frivolous and consumerist screen addiction by the youth. There are of course privacy and freedom concerns here which cannot be lost sight of. Nevertheless, the move underscores a fact that the digital reality is not an unmixed blessing. Gaming addiction has recently been cited as a public concern in Bangladesh too with the High Court too weighing in on the matter.
FE: Hundreds of students are also going abroad especially the West. While such a trend shows higher demand for quality education, isn't it high time to correct the institutional flaws at home?
HZR: If it was simply a matter of students going abroad for quality education, it would not be a big issue from the standpoint of national aspiration. The bigger concern is whether such a trend represents a process of disguised brain-drain. For the youth, the concerns are twofold – are there adequate opportunities for quality education within the country and are there adequate opportunities of gainful employment after graduation? On both counts, the concerns are both real and serious. Those who are able by dint of merit and economic capacity, are increasingly inclined to exercise the 'abroad' choice both for studies and subsequent gainful employment. If such disguised brain-drain becomes entrenched, this can put the middle income aspiration at serious risk.
FE: Students, especially children, were deprived of the opportunity of joining classes for more than one and a half years now. They have only now returned to classes. How far will this experience affect an entire generation?
HZR: As the happy smiles of returning students amply demonstrate, any further delay in school re-opening would have been inexcusable. This is certainly a new beginning and all efforts by all relevant stakeholders have to be made for the re-opening to be a success. Close monitoring will be an absolute necessity.
However, one issue is not settled simply by the act of school re-opening. This is the problem of accumulated learning loss during the period of prolonged school closure. The PPRC-BIGD Covid impact survey has brought out a serious issue of learning loss by a significant section of primary and secondary students. Remedying this learning loss cannot be inserted within ongoing classes. There has to be a supplementary learning loss recovery programme either after class hours or in off-school hours community learning centres. A national dialogue on this is an urgent necessity over and beyond the act of school re-opening. If the learning loss is not remedied through effective supplementary programme, then indeed an entire generation may be left behind.
* Dr Hossain Zillur Rahman is currently Executive Chairman of Power and Participation Research Centre (PPRC) and Chairperson of BRAC