Gas search in Bay: Bangladesh to open talks with ExxonMobil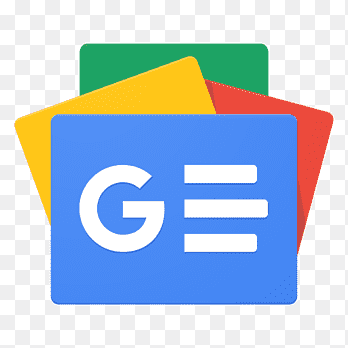 For all latest news, follow The Financial Express Google News channel.
A belated move gathers steam as the government is all set to open negotiation with US oil super-major ExxonMobil on its bid to explore Bangladesh's deep-water hydrocarbon blocks on high stakes, sources said.
Alluring revised terms of production-sharing contract (PSC) put the bait before the multinational, they said, as there is a scope created for export of any excess gas to be extracted from the Bay of Bengal.
The Ministry of Power, Energy and Mineral Resources (MPEMR) will drive the negotiations from Bangladesh side on ExxonMobil's intention to carry out exploration in all the 15 deep-sea blocks.
Bangladesh Prime Minister Sheikh Hasina, who holds the charge of the ministry, "has recently given the go-ahead for the negotiation", State Minister for the MPEMR Nasrul Hamid told the FE before leaving for a tri-nation tour with PM's entourage.
Mr Bipu, however, wouldn't say whether they will talk the deal-making during the prime minister's US visit that started Saturday on the second leg, after Japan tour.
Top ExxonMobil officials are scheduled to attend a discussion with the visiting premier on Tuesday under the auspices of the US-Bangladesh Business Council, market-insiders said.
The US firm in its phase-wise proposal has sought to first complete the signing of a production-sharing contract, to be followed by carrying out 2D seismic survey within next two years. Thereafter, it will complete 3D seismic-data acquisition, processing and interpretation within the next three years.
ExxonMobil has planned to drill in the prospective hydrocarbon blocks if the initial survey results become positive, said sources.
It will, however, take at least eight years from now to get ExxonMobil's gas into the national grid, if commercially viable gas reserves are discovered, they added.
If awarded, it would be a key deal for Bangladesh as the oil giant would have to invest several billion dollars to delineate new reserves, which, in a spinoff, could boost the South Asian country's dwindling foreign-currency reserves alongside feeding into its growing appetite for energy.
Deepwater fossil-fuel exploration in Bangladesh suffered a setback following the exit of South Korean Posco International from block DS-12 in 2020. Before packing its bags, Posco authorities had sought an extension of its PSC with better commercial terms, but Petrobangla refused to amend the deal.
The state energy corporation had earlier awarded the DS-12 block along with two other deepwater blocks -- DS-16 and DS-21 -- to a joint venture of America's ConocoPhillips and Norwegian Statoil under the 2012 bidding round. Both backed out from inking PSCs citing 'poor fiscal terms'.
Seeing major oil and gas firms' exodus, Bangladesh is set to offer international oil companies (IOCs) an enhanced output share and surplus gas-export facility in a package of bigger bets in a new model contract, as domestic fuel exploration is deemed urgent to cut dependence on costly fuel imports amid prolonged dollar dearth worldwide.
The latest model PSC for deal-making with international oil companies is already drafted with increased bets to attract foreign explorers, at a time when the government is struggling to import expensive liquefied natural gas (LNG) from global spot market and clear dues to infield gas-producer Chevron Bangladesh.
Petrobangla will purchase natural gas from future overseas exploration contractors at around three times the current price as it is hiking the price by linking the same benchmark as used to buy expensive LNG without capping, said sources.
The foreign companies to be operational in future offshore exploration jobs will have the liberty to export natural gas after meeting domestic demand.
Under the proposed pricing formula, the corporation's offered buying price to IOCs will be around US$10 per MMBTU--above three times the current purchasing price below US$3.0 per Mcf (1,000 cubic feet). Currently, Brent crude price on the international market is around US$80 per barrel.
In the drafted model PSC for the next bidding round Petrobangla has proposed to reduce government share in 'profit gas' to 40 per cent to 70 per cent from previous contract's 55 per cent to 80 per cent. Profit gas means the available gas after the quantity corresponding to the value required for royalty payments and the investor has taken the cost gas under the PSC terms.
Currently, Bangladesh's LNG-import price under long-term contracts with Qatargas and Oman Trading International is around US$10.50 per MMBtu.
"Given the current global condition, the government can offer ExxonMobil the deepwater blocks tagging a time-bound condition on exploring the blocks," energy-expert Prof Badrul Imam told the FE.
The important thing is "you have to get the gas out."
Non-engagement of the deep-sea offshore blocks even after around a decade of settling the maritime dispute with Myanmar and eight years of settling dispute with India is "unfortunate", says energy-expert Dr M Tamim.
"We lost the opportunity to award deep-sea blocks to potential global contractors around a decade back when we initiated the process of importing LNG," he notes, in tune with criticisms by other economists and experts regarding the switch that ultimately leads to repeated hike in fuel-tariff rates.
He thinks that if Petrobangla could carry out the necessary non-exclusive seismic survey in offshore blocks, the oil-and gas-exploration companies could have been interested.
Sources say ExxonMobil is the world's number-one deepwater hydrocarbon explorer having extensive investments in Canada, Brazil, Angola, Guyana and many other prospective areas across the globe. Currently, four IOCs have active PSCs, either individually or under joint venture, to explore three shallow-water blocks in Bangladesh.
ONGC Videsh Ltd (OVL) and Oil India Ltd (OIL) are jointly exploring shallow-water blocks SS-04 and SS-09.