BDCSO Process, a forum of around 700 grass root CSO/NGOs, organised a 2nd day virtual conference session titled "Partnership selection with a policy and through a transparent process for an effective civil society sector" on Monday, says a release.
The session was chaired by Shireen Huq, Naripokkha, moderated by Md Mujibul Haque Munir and Ferdous Ara Rumee of the BDCSO Process secretariat hosted by COAST Foundation.
Chief guest of the session was Smruti Patel of GMI & A4EP Geneva; special guests were AKM Jashim Uddin of ADAB, Rafiqul Islam of FNB, panel members of the session were Arifur Rahman of YPSA, Abu Morshed Chowdhury of PHALS & CCNF, Anwar Zahid of ICDA, Rafiqul Alam of DUS, AHM Bazlur Rahman and Masuda Faruque Ratna of GBSS.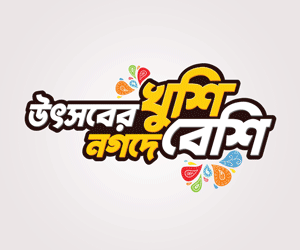 Shireen Huq said Nepal was never been colonised by a foreign power, it is the basic reason they have formulated rules that, any international organisation whether it is the UN or INGOs, cannot take the project without partnership with local government or local NGOs. She also said that Bangladeshi local NGOs are now mature enough, so all parties including the government should sit down and draft a partnership policy for humanitarian and development assistance based on foreign aid.
Smruti Patel said that international actors should have a partnership with a local and national organisation with complementarity and solidarity, the partnership should be based on sharing the risk of each other, decades after decades capacity building effort has been given, still, the international actors should not raise the issue of the capacity deficit.
AKM Jashim Uddin said about the experience with two international actors who have officially treated them as a sub-contractor or a vendor. Our government should have a political commitment in this regard as the approach should be for the best use of foreign aid, they must intervene in this regard.
Rafiqul Alam said most of the partner selection with international actors is pre-selected, a major chunk of the foreign aid either goes to origin countries or is being spent by expatriates. Our members of the Parliament should raise the issue in parliament.
Masuda Faruque Ratna said that international actors must have a partnership policy that is free from the conflict of interest of their staff and which should be transparent in practice. While they reject, they must tell what the weakness of the respective organisation is.
Abu Moshed Chowdhury said that international actors are supposed to provide 25 per cent of the fund to local NGOs directly, but they are hardly doing it, in respect of Rohingya response international actors handling around 95 per cent of funding. International actors brought a lot of non-local NGOs in Cox's Bazar, if there are no funds they will flee out, it is against the spirit of accountable and sustainable local civil society building.
AHM Bazlur Rahman said donors are creating a corporatisation and monopolisation culture in aid utilisation at the local level, which is hardly healthy and competitive to create decentralised civil society building for the sake of humanitarian, development, human right, and democracy-building in our country.