The High Court has upheld death sentence for 139 convicts over the murders during the 2009 mutiny at the border guards' headquarters in Dhaka.
The court also confirmed life sentence for a total of 185 persons as a three-member bench, led by Justice Md Shawkat Hossain, delivered the verdict on Monday.
The bench commuted death of eight convicts to life-term imprisonment while acquitted four other death row convicts. Another died earlier.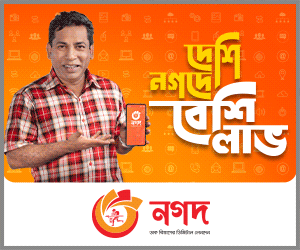 The court sentenced 31 more to life in prison, who had been acquitted by the trial court. The state had appealed against the trial court's acquittal of 69 people.
The trial court's order of seven-year jail terms for four convicts and acquittal of 34 remains upheld in the High Court.
Attorney General Mahbubey Alam has expressed satisfaction over the HC verdict that also kept a provision for the convicted ones' appeal petition.
Seventy-four people, including 57 army officers, were brutally murdered by the mutineers on February 25-26 in 2009 inside the then Bangladesh Rifles or BDR headquarters in the capital's Peelkhana.
According to bdnews24.com, Justice Md Abu Zafor Siddique and Justice Md Nazrul Islam Talukder are the other members of the bench.
In the observation of the case's verdict, Justice Siddique said: "It appears from discussions and reviews before and after the BDR mutiny that it was a conspiracy by a quarter with vested interest to hamper the stability of the state and socio-economic safety."
The court also praised the way the administration led by Prime Minister Sheikh Hasina put down the mutiny and handled its aftermath.
It said involving the border guards in market activities like 'Operation Dal Bhat', introduced by caretaker government, had been 'unwise'.
The court believed there were intelligence 'gaps' that held back critical information of a brewing mutiny.