Citing crime as the main reason for killing along the border, visiting Indian External Affairs Minister S Jaishankar said India is committed to ensuring 'no crime, no death' on the border.
The Indian minister also made it clear that Bangladesh is central to his government'sneighbourhood first' policy.
Jaishankar said these at a media briefing on his meeting with Bangladesh Foreign Minister Dr AK Abdul Momen at the state guest house Padma on Thursday.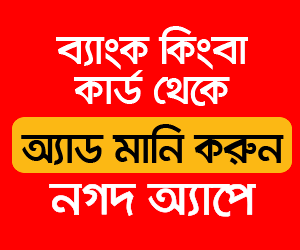 The Indian foreign affairs minister also stated that his country is considering involving a third country like Japan in further expanding its connectivity with Bangladesh.
"Bangladesh and India have very good relations with Japan. Japan is involved in connectivity projects in the Bay of Bengal" said he.
"If we get connectivity right between India and Bangladesh, I can tell you, the entire logistics and whole geo-economics of the region will change, the Bay of Bengal will look very different," added Jaishankar.
Terming connectivity as productivity, the Indian minister mentioned in recent years both the neighbouring countries took a number of steps to expand their communication network.
Recently goods were transported through Chittagong port for the northeast part of India on a trial basis, he cited as an example.
The visiting Indian minister made it clear that the main purpose of his visit is to lay the ground for Indian Prime Minister Narendra Modi's visit on March 26-27 to celebrate 50 years of Bangladesh's independence.
Jaishangkar said his government believes that bonding with Bangladesh is instrumental in establishing a prosperous and peaceful South Asia.
"We see Bangladesh as a key neighbour and a valued partner, not only in South Asia but also in the broader Indo Pacific region," said the Indian minister.
He said the two countries are working hard to expand relations in all dimensions; security, trade, transport, connectivity, culture, people to people ties, energy, joint development of shared resources, and defence.
The Indian Minister assured that India will always be there by Bangladesh's side as a reliable friend.
On Bangladesh's graduation from the LDC status, he said it is truly a tribute to Bangladesh's "miraculous socio-economic progress" and the leadership of Prime Minister Sheikh Hasina.
On the Teesta water-sharing deal, Jaishankar said the Indian position on this issue is known to all.
Dr Momen in his remarks said they discussed a wide range of issues of shared interest.
He expressed gratitude to India for providing vaccines to Bangladesh and cited it as an act of a true friend.