People continued to return to Dhaka on Friday despite all chances of spreading viral infection that has already taken a serious turn amid strict lockdown.
The returnees went to their roots to celebrate Eid-ul-Azha with their near and dear ones following an eight-day relaxation of the restrictions.
Most of them are the working-class people in the city.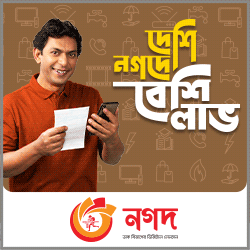 The FE visited Babubazar and Abdullahpur bridges, and Chittagong Road and Signboard areas and found people moving towards the capital either by rickshaw or on foot to avoid police questioning.
Many of them said they returned to Dhaka for valid reasons like joining work and medical purposes, including taking vaccines, by spending three to four times higher fare than usual.
"I had to change rickshaw several times for reaching Signboard from Panchdona, Narsingdi. Now I'll take another rickshaw to reach my Shanirakhra home," said Md Mostofa Bhuiyan, a fish trader at Jatrabari wholesale fish market, in the morning.
He had to count Tk 600 for reaching Signboard from Panchdona by several rickshaws to avoid police checkpoints on the way.
A police official at a checkpoint on Chittagong Road told the FE that they were asking private car drivers and motorbikers about reasons of coming out on roads.
They allowed only those who could provide valid reasons.
The official said many were returning to the capital passing through the area either by rickshaw or on foot.
On humanitarian grounds, the lawmen did not bother people who were returning back to Dhaka on foot or by rickshaw, he admitted.
Similar scene of people entering the capital was also seen near Babubazar and Abdullahpur bridges.
On the other hand, people in limited numbers came outside home in different areas in the capital on the weekend for reasons like purchasing kitchen items, medicines and other emergencies.
Traffic was also thin on the city's streets expect a significant number of rickshaws.
Shopping malls and markets have remained shut and public transport off the roads since July 23 following the government directives to halt people's movement to avoid further spread of coronavirus.
The ongoing lockdown that was enforced on July 23 will continue until the August 05 midnight if not extended further by the government.