Impact of inflation on economy (employment): Part-I
Job openings shrink, silent layoffs surge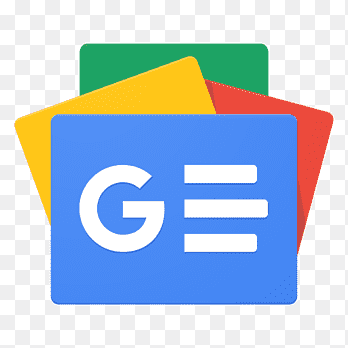 For all latest news, follow The Financial Express Google News channel.
Rising business-operating costs have squeezed Bangladesh's job market during the last six months, after an initial rebound from pandemic shocks, in one of major marked setbacks.
A trend of layoffs in private- sector jobs is evident as many of the businesses are trying to adjust their higher expenditures on account of pricey fuels and raw materials.
According to government data, inflation climbed up to 7.48 per cent in July, against 5.36 per cent in the corresponding month last year, amid price spiral. And food inflation jumped yet higher, to a peak 8.19 per cent.
It's a double blow from outside and from domestic front -- stemming from growing cost of raw materials on the international market, hike in energy prices, increased transportation cost, supply- chain disruption due to the Russia-Ukrain war and prolonged impact of the Covid-19 pandemic -- which pushes employers to cut jobs or employer benefits.
An industry review by the FE correspondent has found job openings in both formal and informal sectors in Bangladesh on a downturn while human resources department of private companies trimming down employees.
However, employees having technical skills and expertise in specialized sectors remained high in demand on the job market as before -- in an evident switch to latest mode of production in the economy.
Furthermore, employees in private services are facing hardship for erosion of their real wages under inflationary pressure amid price rises all across the board -- in some cases, irrationally by even official accounts.
Rumel Hassan, who works in a travel agency in Adabor, Shamoly, says his company, like many others, turned sick during the pandemic and hardly can afford annual increment to cover the additional cost of living.
Mr Hassan, a mid-level service-holder, is one of thousands of employees in the private sectors enduring such pains caused by skyrocketing cost of living.
Average monthly salary in Bangladesh is below the levels of India, Pakistan and Vietnam in the neighbourhood.
Among the Asian countries, Bangladesh ranked 20th with average monthly salary at US$ 299, while India's position is 18th, Pakistan stands 17th and Vietnam 14th, according to Numbeo.com, Salaryexplorer.com (based on the exchange rates in March 2022).
Singapore boasts the highest average monthly salary, $ 6223, followed by China $ 4609 and Hong Kong $ 4600.
Dr Selim Raihan, Executive Director of South Asian Network on Economic Modeling (SANEM), notes that the job market had rebounded in Bangladesh after COVID shocks but the Russia-Ukraine war changed the situation.
"Supply-chain situation has been disrupted, severely affecting transportation, fuel-and raw-material supplies, which hurts the businesses," he says.
In such a situation, countries having labour force less vocal see wage cuts or cuts in benefits or job cuts in the enployers' bid to adjust the higher business costs, he adds.
Industry sources said the trend of cutting down the number of employees or furloughs started off amid COVID- induced economic shocks since 2020 -- the time when there had been a reverse mass migration from urban to rural destinations.
However, the situation has again turned for the worse during the last six months with commodity prices spiralling beyond affordability.
"Many of the companies have adopted internal policies to trim the number of employees in phases as sudden termination on a massive scale may tarnish image of the company," says Ferdous Hassan, who lost job last June from a manufacturing company located in Savar.
The companies are trying to overburden an official with multiple tasks to optimize business-operation cost by narrowing down employment opportunities, adds Mr Hassan, who had served the company for last 12 years.
He was one of the in-charges of three-food manufacturing units, but the company merged works of three units and terminated two in-charges.
"When employees in white-collar or decent jobs lose job, it has a cascading effect too. They are employers of others such as drivers, cleaners and house helps," Mr Hassan, who is now 53, explains the pains associated with job loss.
AKM Fahim Masroor, co-founder and Chief Executive Officer of Bdjobs.com, has noticed employment opportunities in manufacturing sector having shrunk in recent months due to higher cost of business operations.
Job opportunity remained urban-centric, forcing people to migrate from village for job opportunity, he says.
However, the cost of living is higher in urban area compared to that of rural area.
"Around 30 per cent of monthly salary of an entry- level employed person is spent on transportation cost in urban areas," he says.
He, however, mentions that job opportunity in IT sector is still open and there is dearth of skilled manpower there.
Demand for job in agricultural, food sector is growing and many of the fresh graduates are choosing this as career, he has observed.
He has also noticed that many of the fresh graduates are rushing for BCS after the government implemented pay scale in 2015 with salaries of public servants doubled.
"During the last six months, we have found a decline in new hiring in formal sector," he said.
After a letup in the COVID-19 impact, employment market grew by 40 to 50 per cent in the fiscal year 2020-21. But the growth in employment market halved during the last six months due to inflationary pressure on the economy, he added.
Farooq Ahmed, Secretary- General of Bangladesh Employers Federation (BEF), says job opportunity in formal sector has shrunk quietly in recent times.
The BEF board conducts a monthly assessment in its board every month on the employment market. "We found a negative trend in job market in March-April, but a slight rebound in recent times," he adds.
He, however, acknowledges that people who lost job during pandemic remained unemployed as many of the business units have yet to resume operation in post-COVID period.
"We have noticed the job cuts in both formal and informal sectors in Bangladesh. However, impact is larger on informal sector than formal sector," says president of Dhaka Chamber of Commerce and Industry (DCCI) Rizwan Rahman.
In Bangladesh, almost 20 million job losses were recorded, accounting for a 5.2-percent unemployment growth during the pandemic, and this spree still continued since economic recovery has not been visible in all avenues, especially in cottage, micro, small, and medium enterprises (CMSMEs), he adds.
"The exogenous economic shocks like Russia-and- Ukraine war, global supply- chain shocks and fuel-price hike led to inflation rise that also increased the cost of doing business and contracted the business sustenance, affecting the employability and employment retention especially in informal sector and businesses linked with global value chain," he says.
The business leader thinks if cost efficiency does not exist, the local businesses will be forced to shut, resulting into shrinking.
A recent finding by GlobalData shows companies across sectors, including technology, retail, and banking and payments, continuing to announce layoffs, and a sizable decline in active jobs (number of jobs available for application) also apparent in August 2022.
GlobalData, a leading data and analytics company, in its jobs recap of August 2022, finds continuous layoffs amid sizable decline in active, posted, closed jobs
An analysis of GlobalData's Jobs Analytics database identified a seven-index-point decrease in active jobs in August 2022 due to a high relative closure rate of 12 per cent compared to the previous month.
Based on GlobalData's analysis of around 27,000 companies, active jobs declined by 5.0 per cent month on month in August 2022, whereas job closures-where a posted job is removed from the career page of the employer-decreased by 3.0 per cent, along with a dip of 7.0 per cent in new job postings.
Retail, pharma, oil and gas, aerospace, defence and security, banking and payments, and technology had witnessed a month-on-month dip in active jobs by 2.0 per cent, 2.0 per cent, 3.0 per cent, 6.0 per cent, 8.0 per cent, and 9.0 per cent, respectively, in August 2022, Globldata reveals.