Bringing political actors into governance structure is the key to building a just society as dreamed by Bangabandhu Sheikh Mujibur Rahman, speakers said at an international webinar on Tuesday night.
Citing today's politics as a tool for personal gains, they say inequality at all levels will stay or justice not be ensured unless the power structure is pro-poor.
For sustainable and inclusive socio-economic growth, politicians should transform their parties into truly democratic institutions and encourage free speech.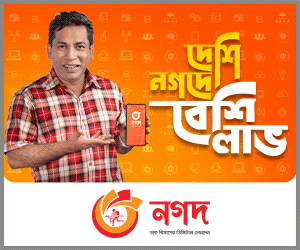 They made such observations and suggestions at a session styled 'Towards a Just Society' on the second day of the CPD-hosted international conference 'Fifty Years of Bangladesh: Retrospect and Prospect'.
Dr Hossain Zillur Rahman, founder chair, Power and Participation Research Centre, says economic development has stunned many, but by a twist of fate there has not been much political development.
This deficit in political development is holding Bangladesh back from realising its foundational dream of building an inclusive and humane society, he cites.
The noted economist says the public institutions that recruit people and their politicisation have seen a major reversal of meritocracy.
"That's a problem when we look at moving forward. I think the key challenge is how we integrate political variables in the analysis of governance."
Dr Binayak Sen, director general, Bangladesh Institute of Development Studies, says the middle class's share was only 10 per cent in 1990-91 but it rose to 30 per cent in the pre-Covid time.
If the share reaches 60 per cent in the next 20 years, the demand for quality governance will change. The pressure will then be enormous on quality.
Quality of leadership would also be different, he said.
"Although I am not deterministic on economic ground, I am still pointing out that there is a correlation between economic and political gains," observes Dr Sen.
Dhaka University economics professor MM Akash says inequality in income, wealth, consumption, education and others matter as it creates an imbalanced power structure.
"It can confine your rights and opportunities in a very narrow box. That is not justice."
The economist says market and justice cannot ensure equality by themselves unless the power structure is favourable for the poor.
Mr Akash says only studying human development and focusing just on aggregate levels is insufficient as the aggregate frequently obscures differences in both human development successes and human deprivations.
Focusing just on averages may produce a false image. To acquire a genuine picture of human development in a society, it is necessary to go beyond the average and disaggregate human development statistics, he adds.
Transparency International Bangladesh executive director Dr Iftekharuzzaman says political confrontation between the two major parties has severely damaged the space for democratic practice, mutual accommodation and a healthy political climate.
"Politics is about investment here. Losing an election means you lose everything while wining it means you get a licence to abuse power for personal gains at all levels," he adds.
Dr Zaman says constitutional bodies and other state organs have significantly become politicised and their effectiveness compromised, resulting in governance, corruption, deficits and culture of impunity.
"Political leaders need to realise that it is basically in their hands in transforming their parties into a genuinely democratic institution."
Ulster University developmental economics professor SR Osmani and emeritus professor of International Development Department of Social and Policy Science at University of Bath Geof Wood also spoke at the event.