Kansat: The largest mango market in Bangladesh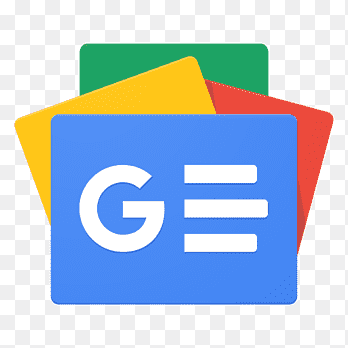 For all latest news, follow The Financial Express Google News channel.
Mangoes grow abundantly in Bangladesh. But Rajshahi is the country's main mango-growing district, and Kansat is the centre of it.
The Kansat Mango Market
Chapainawabganj district is popularly called 'The Capital of Mango.' Kansat Mango Market is primarily situated in Shibganj Upazila, approximately 23 Kilometers from Chapainawabganj local Sadar. It is not only the region's largest market but also Asia's second-largest mango market.
This place usually surrounds the traders since it is located on the Sona Masjid land port route. Mango vendors travel from all around the district to market their wares. Buyers from all around the nation come here to purchase mangoes.
Activities usually begin as early as 7 a.m. Farmers collect mangoes from trees early in the morning, pack them in wooden baskets or plastic crates, and transport them to the market on cycles and motor vans. The two baskets placed on separate ends of each cycle or van can easily hold 200 Kg respectively.
The warehouses are busy packaging and transporting mangoes while the market is packed with sellers and buyers seeking a reasonable price.
Perfect time to visit
Kansat is recently getting popular as a weekend touring spot. Beyond being a business hub, it attracts people for a short overnight tour - visiting the market and the localities.
Since mangoes take time to ripen, they begin to appear at Kansat Mango Market just after the end of May. Therefore, the Kansat market is usually packed with mangoes in the final week of May. However, the mango wholesalers and suppliers are quite active throughout June.
Special features of the market
As freshly grown, ripened mangoes come in abundance, the market transforms into a green and yellow land, with dashes of scarlet from ripe mangoes. It's a captivating picture for any mango lover.
"During the mango season, professional suppliers purchase more than 100 lorries for distribution around the country. This market sells up to 40 million mangoes per day. Every day, about 250 large and small mango wholesalers sit here," said Barkat Ali, a seller from the market.
"Whether you're searching for Himshagar, Gopalbhog, Fazlee, Lengra, Foria, or Bombai mangoes, this is the place to find them all with delicious taste," said Mushfiq Khan, a local Rajshahi resident. Khirsapat, in his view, tastes the best, which is also renowned as Himsagar in other locations.
In addition to the mango bazaar, you may visit several mango orchards near. You can buy the mango directly from the garden. If you have the opportunity, you should also visit Kansat Zamindar Bari and Choto Shona Masjid, which are located close to Kansat. Tikail, a more attractive location in Alpuna village of Nachol Upazila, is also nearby.
How to get there
The most convenient way to travel to Chawpainawabganj is by bus. Desh Travels, Grameen Travels, Tuhin Elite, and other buses operate between Gabtoli and Kallyanpur. It may cost about Tk 1100 for an AC bus and Tk 560 for a non-AC bus. These buses can transport you directly to Kansat or the town of Chapainawabganj. Then take any local bus to Kansat, which is 21 kilometres distant.
Things to remember
If you need to stay overnight, the Chapainawabganj district has a variety of high-quality hotels. For better options, one must travel to Rajshahi. Hotels, resorts, car rentals, and other expenses fluctuate over time. So, before heading there, everyone should be aware of the current fares and confirm the entire cost and other facts.
The fluctuation in temperature and rainfall has impacted production this year, and farmers are suffering. In addition, locals are dissatisfied this year since the Kansat market witnessed around half of its regular sales.
As per Md Abdul Matin, a mango farmer from Chapainawabganj, at least 40 per cent of the volume is lost due to recent bad weather.