Train communications between Khulna and rest of the country resumed on Saturday afternoon after a suspension of over nine hours.
The rail link was snapped following a collision between two freight trains near Darshana Railway Station this morning.
The guard and two loco masters of Khulna-bound freight train were suspended over the collision.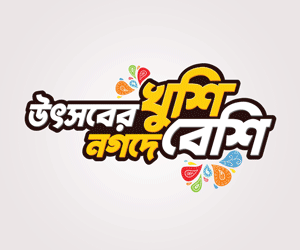 Besides, a four-member body was formed to investigate the accident.
Chuadanga Railway Station Master Abdul Khaleque said a Partbatipur-bound train, carrying oil, collided with another freight train bound for Khulna around 5:50am.
According to UNB, thus train communications on Khulna-Dhaka, Khulna-Rajshahi, Khulna-Saidpur, Khulna-Parbatipur and Khulna-Rangpur routes remained halted.
Three people, including one loco master, were injured in the accident, he said.
The rail link was restored around 3:15pm after a relief train from Iswardi rushed in and salvaged the cargo trains.
Raihan Hasan, a loco master of the oil-laden train who was injured in the accident, alleged that they received no signal from Darshana station not to enter the platform.