An inter-ministerial committee has recommended taking legal action against e-commerce platform Evaly for breaching relevant rules and regulations.
The decision came from a meeting of the committee on e-commerce at commerce ministry on Tuesday.
The committee comprises representatives from commerce, home and law ministries, ICT division, NBR, Bangladesh Bank, Bangladesh Competition Commission and consumers' right protection directorate.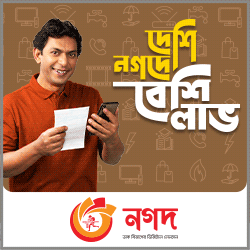 "We discussed the present situation and problems of some e-commerce platforms, including Evaly, E-orange and Dhamaka," chief of the committee Md Hafizur Rahman and told reporters after the meeting.
"The meeting resolved that e-commerce companies breached law. So, we'll recommend handover of the issue to law-enforcement agencies for legal action…"
Mr Rahman, also additional secretary and chief of the central digital commerce cell, said they would inform commerce minister, commerce secretary and others concerned of the decision in this regard.
"We've already sent a letter to home ministry on the issue of e-commerce platform Evaly and the ministry is working on it," he stated.
"We'll suggest legal action against Dhamaka, E-orange, Sirajganj Shop, Aladiner Prodip, Boom Boom, Adyen Mart, Needs, Qcoom.com and Alesha Mart like Evaly as the authorities concerned are working on e-commerce platforms."
When asked, Mr Rahman said: "We're working on the issue so that all parties, including clients and merchants, can receive products and arrears."
But he declined to give any assurance to protect the deprived customers, saying that the government always gives importance to the interest of the customers.
The government will take the tough line on the platforms involved in irregularities, Mr Rahman added.
"Bangladesh Bank has requested commerce ministry to take necessary steps to separately audit 10 e-commerce companies by third party. We're scrutinising the issue whether to permit or not."
On August 24, commerce ministry asked the central bank seeking detailed bank transactions and financial information of the platforms, including Evaly.
The 10 platforms are Dhamaka, E-orange, Sirajganj Shop, Aladiner Prodip, Boom Boom, Adyen Mart, Needs, Qcoom.com and Alesha Mart.