The Padma Bridge has witnessed long queues of vehicles at its Mawa end as it opened to traffic this morning, Prothom Alo reports.
However, the picture was different at the Jazira end of the bridge with vehicles moving from that end smoothly.
After the inauguration on Saturday, vehicles started plying along the Padma Bridge from the Mawa end around 6:00am on Saturday.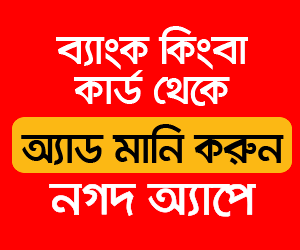 Vehicles formed long queues on the Dhaka-Mawa Expressway in the Munshiganj part of the Padma Bridge from 8:30am to 10:00am.
A three-kilometre traffic jam was seen along the expressway from Samashpur in Srinagar to the North Thana of the Padma Bridge.
Around 8:30 am, a truck driver named Amir Hamza said he would go to Chougachha in Jessore and was stuck in the traffic jam after reaching there from Dhaka's Nimtal in just 20 minutes.
He said he had been stuck in the traffic jam for more than 40 minutes.
A DM Transport driver, Md Tarek said it took him 35 minutes to reach Toll Plaza from Samashpur in Srinagar, which is only three kilomtres, due to the traffic jam.
Mohammad Belayet Hossain Milon, a passenger in a private car, said he had crossed the Padma Bridge from Khulna city to Mawa in just two hours.
While crossing the bridge, he said he had looked around the whole bridge.
He said there was no suffering anywhere on the roads and highways.
However, he alleged that it was taking more time to collect toll at the Toll Plaza. This was causing traffic a jam.
Motorcyclist Hasibur Rahman alleged that it was taking 15 to 20 minutes for collecting toll at the Padma Bridge Toll Plaza as against two to three minutes at any Toll Plaza in the country, leading to traffic congestion.
Jayanta Poddar, a traffic sergeant in the Mawa Toll Plaza area of the Padma Bridge, said there was heavy cargo traffic pressure in the morning.
As the day went on, the pressure came down. However, the number of private car visitors and passenger buses was increasing, he said.
He was quoted by the Bangla-language daily around 10 am that the traffic pressure on the highway was under their control.
Tofazzal Hossain, supervising engineer of Bangladesh Bridge Authority, was also quoted by Prothom Alo as saying that the vehicles started plying the bridge from the Mawa side at 5.50 am.
The number of vehicles was quite high due to the visitors on the first day. Alongside this, many people did not know the amount of toll leading to a bit of delay in the toll collection, he said.
Beside this, he said, toll collection was going on smoothly.