A Rajshahi court on Wednesday sentenced a man to death for killing his wife in Bagmara upazila in 2011.
The condemned convict is Abdul Kuddus, son of Meher Ali, a resident of Saidhara village.
According to the prosecution, Shamima Akhter, daughter of Akkas Ali of Shilgram village in Mandau pazila of Naogaon district, married off to Kuddus in 2005.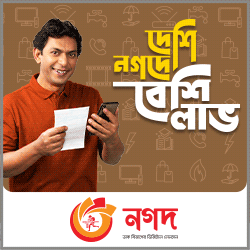 Kuddus along with his family members used to torture Shamima for dowry. On November 4, in 2011, Kuddus strangled his wife.
Later, victim's father filed a case with Bagmara Police Station against four people including Kuddus.
After examining all the records and witnesses, Judge Nilufer Sultana of Woman and Children Repression Prevention Tribunal handed down the verdict acquitting three other accused, reports UNB.