Many families ruined by untimely death of migrant workers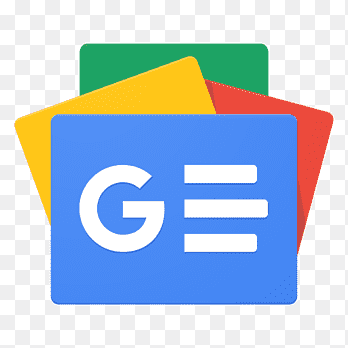 For all latest news, follow The Financial Express Google News channel.
Untimely death of migrant workers, who are usually the lone breadwinners of their near and dear ones, leaves their families in the lurch.
Every year hundreds of thousands of workers go abroad to make their dreams come true; but many return in coffins and body bags.
Bangladesh received bodies of a total of 3,652 migrant workers in 2021, which is 25 per cent more than that of the previous year.
A total of 2,907 dead bodies came home in 2020, according to the statistics of Wage Earners' Welfare Board (WEWB).
Highest 1,295 bodies came home from Saudi Arabia, the largest job destination country, followed by 725 from Malaysia, 374 from the United Arab Emirates (UAE), 323 from Kuwait and 100 from Bahrain in 2021.
Rest of the bodies were sent from Egypt, Greece, Turkey, Brazil, USA, Japan, Sudan, Palau and other countries.
According to officials and migration rights campaigners, bodies of a significant number of workers who died from Covid-19 infection were buried in Saudi Arabia.
Besides, a considerable number of bodies were buried (in non-Covid cases) in the oil-rich country due to the pandemic-time travel restrictions.
Sometimes, dead bodies remain unidentified because of their irregular job status, and then those are buried after a certain period.
Bangladesh Consulate General at Jeddah in Saudi Arabia issued 1,282 no-objection certificates (NOCs) against the dead bodies of migrants in 2021.
Of the total, 435 bodies were sent home while 847 others were buried in the foreign land. Of them, 122 workers died of Covid-19 last year.
On the other hand, the mission issued NOCs against 1,882 dead bodies in 2020.
Of those, 1,596 bodies were buried in the Arab country and 286 sent to Bangladesh. In 2020, 464 workers died of Covid-19.
About 2.2 million Bangladeshis are staying in Saudi Arabia with jobs, according to the Bangladesh embassy in Riyadh.
Heart attack and stroke mostly cause migrant workers' death while other reasons include road accident, suicide and murder, officials said.
Ages of the deceased mostly ranged between 30 and 50 years.
Shahanaz Aktar received her husband's body in December last year. He died of stroke in June in Saudi Arabia.
"My husband spent total Tk 900,000 for going to Saudi Arabia, but he couldn't earn expected money, so he was depressed and suffering from high blood pressure," she said.
He might have taken heavy workload and could not avail proper foods and accommodation, according to Shahanaz Aktar, wife of late Shamsul Haque (41).
Shamsul Haque from Brahmanbaria went to the Arab country in 2017. Recruiters had promised him a job under a government organisation and charged Tk860,000.
But he was not given the promised job and engaged in a construction company, Ms Shahanaz said.
When asked, she said they sold their homestead land two years back to repay the money borrowed to send her husband abroad. It was their only asset.
"Now I am in a great trouble, even unable to meet daily expenses," the women said, adding her parents provide foods sometimes.
"I work in neighbouring houses occasionally and get foods for children," said the mother of four.
Shakirul Islam, chairman of Ovibashi Karmi Unnayan Programme (OKUP), said excessive workload, poor living condition, lack of consciousness about health caused heart attack and stroke, the biggest killer diseases for migrant workers.
Because of high migration cost, workers face mental stress, and they take heavy workload that harms their physical condition, he says.
"Migrants' health should be prioritised both by the worker sending and receiving countries," the OKUP chair observed.
He also said Bangladesh government should introduce universal health insurance coverage for outbound workers. At the same time, employing countries have to facilitate insurance benefit properly.
The rights activist emphasised the employer-paid model where migration expenses would be borne by employers. In this structure, health insurance should be included in the migration cost.
When contacted, Musharrat Jebin, director (administration and development) of the WEWB, told the FE that the board provides financial assistance for heath treatment of migrant workers, who return with critical illness.
But they have no health insurance scheme for them; if the workers need such support, they can think about it, she said.
The WEWB official also stressed the need for proper inquiry by the Bangladesh labour wings in different destination countries to prevent such unexpected deaths.
Experts underscored the need for health insurance coverage, ensuring sound workplace environment for the migrant workers in the destination countries and ending malpractice in the migration process.