A man surrendered to police on Friday after killing his wife in Fatullah of Narayanganj.
The deceased was identified as Arefin Rani Akhter, 23, wife of Mehedi Hasan, 30, of Chandni Housing Area of the city, reports UNB.
Sub-inspector Mamun Al-Javed of Fatullah Model Police Station said Arefin, daughter of Abdur Rahim of Natore district, was married off to Mehedi two years ago.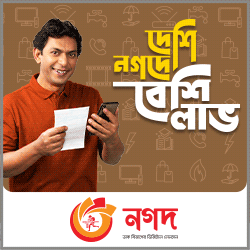 Since then, the couple had been living in a house of the area.
They locked into an altercation on Thursday night over charging mobile phone battery. At one stage, Mehedi strangulated his wife to death.
He turned up to the police station on Friday noon confessing to his crime, the SI said, adding that they recovered the body and sent it to hospital morgue for autopsy.