Policy and regulatory support for the private sector is required to assist Bangladesh in achieving the targets of becoming a high-income country from its low-middle income stage in the next two decades.
The private-public partnership needs to be strengthened in near future through an increased trust for better value creation and social impact.
Speakers made the observations during a webinar 'Private Sector's Role in Bangladesh's Middle Income Journey: Enablers, Lessons and the Path Ahead' on May 19, hosted by Innovision Consulting and Policy Exchange, in association with the Department of Economics, North South University and Financial Express.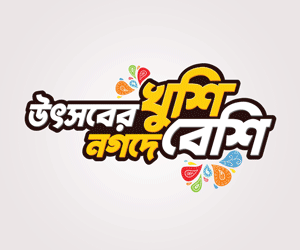 Moderated by Md. Rubaiyath Sarwar, Managing Director of Innovision Consulting. The webinar was part of a dialogue series 'Bangladesh Miracle Season-02'.
Policy Exchange of Bangladesh Chairman Dr M Masrur Reaz was the Keynote Speaker at the programme while Business Initiative Leading Development (BUILD) Chairperson Nihad Kabir, Dhaka Chamber of Commerce and Industry (DCCI) former President Abul Kashem Khan, former Lead Private Sector Specialist at World Bank Group Syed Akhtar Mahmood, Senior Lecturer at North South University Abdul Mumit, and Senior Technical Advisor of Swisscontact Bangladesh Fouzia Nasreen spoke as panellists.
In a presentation, Dr Reaz said towards the journey of Bangladesh's middle-income status, the private sector has supported the country for decades, especially with trade and investments.
The country's trade-GDP ratio has doubled from 18 per cent to 36 per cent in the past three decades, he added.
Dr Reaz further said that the country's manufacturing sector contributed 9.7 per cent of GDP in 1979 and it went up to 20 per cent in 2019 driving employment, income and wealth.
The private sector now accounts for over 75 per cent of total investments in the country, grabbing about 55-per cent share in energy generation, creating over 8.0-million jobs in the manufacturing sector.
The economist also divided the journey of the private sector into two phases, addressed as Bangladesh Private Sector 1.0 and 2.0.
Phase 1.0 (1980s-1990s) covered agricultural productivity and supply chain, gainful jobs and consumer spending fuelled by remittances, growth of RMG which have multiplier effects in manufacturing, employment, and services.
Phase 2.0 was centred on the modernisation and expansion of the economic base (2000s onwards) that included industrial and connectivity infrastructure, diversified sectors like pharma, agribusiness and food processing, leather and footwear, construction and FMCG.
Increased global integration, financial services, technology and digital infrastructure were also developed during this era, he mentioned.
For the upcoming phase 3.0, he said, it will be high skill, knowledge and innovation-led economy for Bangladesh.
Five key drivers-macro policy management, infrastructure policy, trade policy, regulatory governance, and financial sector policy-will propel the private-sector growth in future.
To achieve Vision-2041 and become a high-income country, Dr Reaz said Bangladesh needs to increase per-capita GDP fivefold and the private investment-GDP ratio to 36 per cent from the current 21 per cent.
At the same time, export needs to be increased nine times and the total volume of private investment should be 13 times higher, he maintained.
Besides, foreign direct investment (FDI) will require to be increased by 600 per cent for job creation and infrastructure for social capital, he added.
BUILD chairperson Ms Kabir said, "Looking at the history, we see Bangladesh inherited a regulatory framework which was designed to control from a distance, whether it was to manage by Mughal to the British Empire."
Currently, for the last 10-15 years, that framework is being improved to remove the control aspect and include the facilitation aspect there, where the process needs to be based on public-private cooperation, she added.
Ms Kabir said an antagonistic behaviour exists between regulators and the private sector but this can no longer be a case if it has to go forward.
"We will need to get rid of parts of the regulation which are century-old and not relevant to the current paradigm," she said, adding that transparent laws and governance should be applicable to everybody.
Also, the former president of the Metropolitan Chamber of Commerce and Industry (MCCI), Dhaka, Ms Kabir suggested serious reform of the revenue system needs to enable businesses and make necessary adjustments to labour laws too.
The story of Bangladesh is really a story of not leaving many people behind, although there are talks of income gap, but there is a huge middle-income group who benefit from economic growth, she added.
Ms Nasreen said many things can be done for private-sector development and one of the initiatives is to make the businesses inclusive.
Referring to the private sector's realisation of the inclusive business model, she said three key models can make businesses inclusive-right mindset about business inclusion, value proposition and risk mitigation.
There are examples from global cases where development models can help connect people from remote areas, align them with the production process and develop communities, added Ms Nasreen.
Meanwhile, Mr Khan said people who were born and raised in the '70s, 80s and 90s can see the real changes Bangladesh has been through over the years since its independence.
The private sector has been the major driving force of progress as more than 80 per cent of economic activity is now contributed by the private sector, he added.
Bangladesh is now one of the fastest-growing countries in terms of economic growth and the trend will continue in the next decade, the former DCCI president said.
"To utilise the demographic dividend, our workforce needs to be placed in the right position to get the highest benefit."
Mr Khan said outward investment for Bangladeshi companies is required so they can grow into multinational companies because this is where India and other countries are maximising their supply and market penetration globally.
Emphasising industry-academia linkage, Mr Mumit said there are many reasons to connect researchers and academicians with real-world problems because universities having their collaboration with the private sector can have a better societal impact.
The academia is good at fundamental discoveries, and industries are translating these discoveries for value creation, he said.
The economics teacher said such collaboration ends in higher economic development where the government is also connected.
Meanwhile, Mr Mahmood said, "Private sector is a great asset for any country and the question is whether we are making the best use of that asset."
"It is not about just the commercial aspect, it's also about the returns for society as a whole."
The private sector is profit-driven but the public sector needs to be creative to steer it towards socially beneficial activities, Mr Mahmood added.
The government needs vision and innovation connected with policy and trade as they have significant roles in private-sector growth, he said, adding that risk will be there but the government must learn to manage it.
The technical partners of the Bangladesh Miracle Season-02 were Youth Policy Forum as the youth policy engagement partner, DSDE as the development professional engagement partner and NSU YEF as the outreach partner.
Besides, Sarabangla.net was the online news partner and printAgraphy was the digital communications partner of the event.