Dhaka hit hard by gas crisis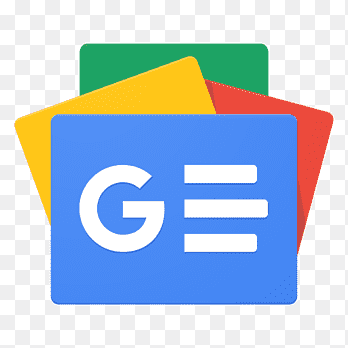 For all latest news, follow The Financial Express Google News channel.
Anu makes a living as a kitchen helper in Dhaka. After spending the day preparing meals for several households, a weary Anu returns home in the evening. But when the time came to cook for her own family, an acute gas shortage in her neighbourhood left her feeling distraught. No sooner had she lit her gas stove than the flames flickered out.
Households in the capital typically head into winter in the throes of a gas supply crunch. But the problem has reared its head earlier than expected this year amid a devastating cost-of-living crisis.
According to Anu, the gas pressure at her home in Farmgate increases after 10:00pm. But that's well past her family's usual dinnertime, reports bdnews24.com.
"My day starts at 6:00am. I work all day at other people's homes. I return home around 5:00pm. I used to finish cooking soon after returning home. After that, I'd rest with my mind at ease. But now, we have to sit and wait for the gas pressure to be turned up," Anu laments.
Complaints about a lack of gas supply for a large part of the day are emanating throughout the capital. Many households are doing their cooking late at night or early in the morning, while others are buying liquefied petroleum gas (LPG) cylinders despite having gas connections.
But those with limited means such as Anu cannot afford to buy LPG cylinders or food from restaurants. As a result, a functioning 'gas line' is the only way for them to avoid going hungry.
In Bangladesh, the gas supplied by Petrobangla, the state-run oil, gas and mineral resources company, is distributed to customers by six companies. Titas Gas Transmission and Distribution Company Limited oversees the gas supply to Dhaka and its surrounding areas.
Ovens off: Dhaka residents, already hit by rising living costs, see rampant gas crisis as a double blow
Titas officials say that household gas consumption rises when temperatures drop during winter. The gas pressure also decreases due to natural causes and as a result, people in some parts of Dhaka suffer every year. But the current problem stems from a supply crunch, according to them.
The demand for gas in the capital ranges from 1,800 to 2,100 million cubic feet per day. But at present, the authorities can only provide 1,620 million cubic feet of gas per day on average, according to Mohammad Salim Mia, director (operation) of Titas.
Asked about the reasons behind the ongoing gas crisis in the capital, he said, "The supply of gas is a little lower now than before. This is the main reason. The shortage is not widespread, but rather, it's only affecting a few pockets."
Despite the supply shortfall, Salim believes the situation is still 'tolerable'.
"The supply is a little lower even at my house. The supply drops slightly during peak hours. That's why we're having this problem."
That's The prices of liquefied natural gas have gone down a bit. LNG has fallen below 500."
Although Salim claims that the problems are confined to a few pockets in the capital, bdnews24.com found that gas shortage is pervasive in numerous neighbourhoods, including Uttara, Khilkhet, Bashundhara Residential Area, Mohammadpur, Mirpur, Kalyanpur, Khilgaon, Banasree, Kathalbagan, Rampura, Jatrabari and Old Dhaka.
Residents of these areas say that the gas supply is turned off after sunrise and the issue persists for almost the entire day.
Stoves burn dimly in a few houses that receive gas during the day. The low intensity of the flames, however, makes cooking impossible. The supply returns to normal around midnight, according to residents.
As a result, people are now forced to either sacrifice their night's sleep or wake up before sunrise to prepare their meals.
Office-goers are the biggest sufferers under these circumstances. Many cook food at night and go to bed late or wake up early and leave for work with the intention of eating out.
Sazia Afrin, a resident of Khilgaon, is among those who have had their daily lives disrupted by the gas crunch. She and her husband Piyash Talukdar are working in two separate private firms.
The gas crisis has landed the couple in a predicament. Sazia says that her husband is now suffering from gastric problems as he has been eating outside almost every day.
"The gas supply stops at 8 am in my house and returns around 3-4 pm. If I manage to wake up early in the morning, I can cook for both of us. But on days when I wake up late, the situation becomes very troublesome and we have to buy food from outside."
Poly Islam, a resident of Meradia, was forced to buy an LPG cylinder to keep her stove running. Aside from the additional cost of the cylinder, she still has to pay her monthly gas connection fee to Titus, even though the line runs dry for the most part.
"There is no gas in the supply line. So, I cook using gas from the cylinder now. There is really no other way without it. I have to wake up early in the morning and take my children to school. I have to prepare food for them. If I keep waiting for gas to flow from the pipe, my children will starve. You can buy food from outside, but I prefer to cook at home."
Those who lack the opportunity or means to purchase LPG gas are faced with other problems.
Iffat Ara Mamun, a university student, is currently living at a private hostel in Bashundhara Residential Area. She said that the gas supply to their hostel stops early in the morning and resumes before dusk. As a result, she has to content herself with eating out and dry food items.
The hostel does not allow its residents to buy gas cylinders, Iffat said. "I asked the hostel owner about buying a rice cooker or an induction cooker but she said no. If I now buy one without informing and then get caught, I will be penalised."
The prevalence of online food delivery services offers some relief to her.
But the problem isn't restricted to Iffat's hostel. Her brother, who lives in Uttara, is also suffering from a gas crunch.