Over 48pc Rana Plaza survivors still unemployed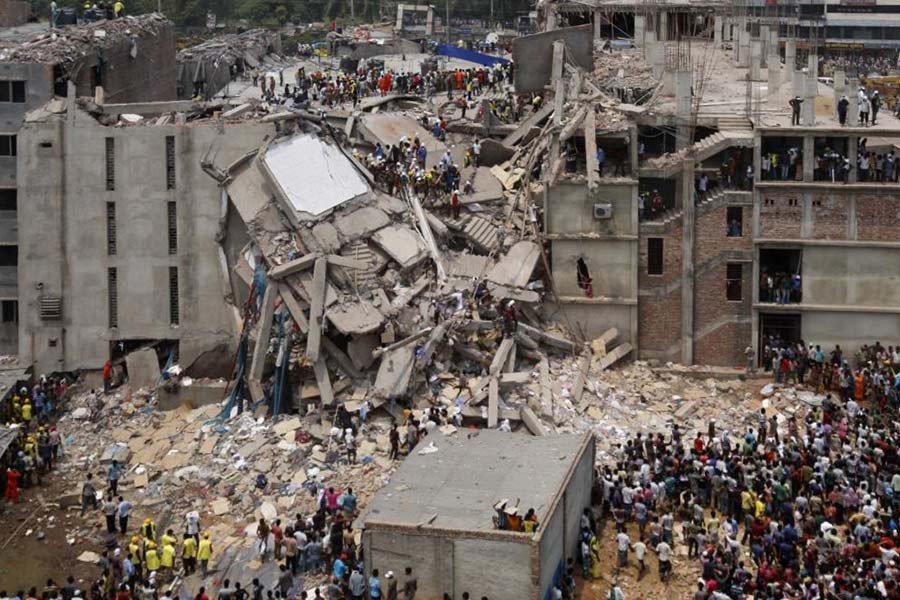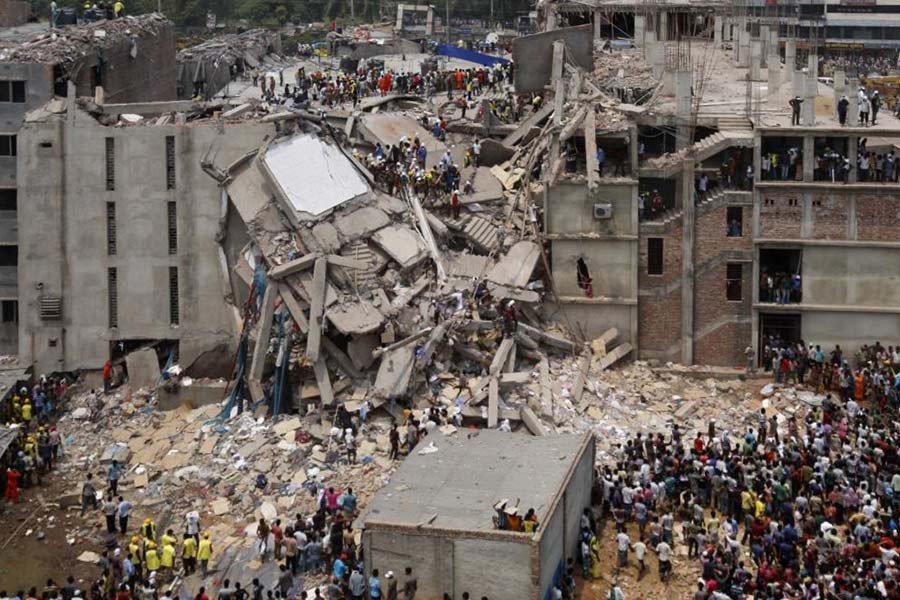 Almost half of the survivors of Rana Plaza collapse still remain unemployed due to various physical and mental complications.
According to a follow up survey on some 200 survivors by Action Aid Bangladesh (AAB), around 48.7 per cent of the survivors have not worked in the last six months.
AAB developed a database of some 1400 survivors in 2013 and interviewed around 200 out of them through telephone to know about their rehabilitation and reintegration progress following the tragedy.
The organisation also asked them about their physical and psychological well being and economic condition.
The findings have been shared in a dialogue titled 'Advancing the decent work agenda: Departure from Rana Plaza' organised by AAB on Tuesday in the city.
Among those who escaped the tragedy with life and are currently employed, 21.6 per cent have returned to garments while some are working as day labourers, says the findings.
Among the interviewed survivors, physical condition of almost 12 per cent people is getting worse as they reported headache, pain in hand and leg, back pain as some of the major problems.
70.5 per cent reported that they are more or less physically and psychologically stable, while only 17.5 per cent are completely alright.
60.6 per cent of the survivors' average monthly income is Tk 5,001 to Tk 10,000 while 4.5 per cent survivors' monthly income is below Tk 5000, lower than the minimum monthly wage of an entry level garment worker.