Prime Minister Sheikh Hasina on Tuesday urged villagers not to be reluctant about taking COVID-19 tests and having proper treatment as the virus is highly contagious.
"Still, there's a problem here. I receive news from rural areas that people there don't go for COVID-19 tests out of the fear that they'll be treated as untouchables if their information of COVID-19 positive spread around. They fear that no one will mix with them. This is not the right mindset," she said.
The Prime Minister came up with the remarks while addressing the 27th founding anniversary programme of Bangladesh Awami Swecchasebak League (BASL), joining it virtually from Ganabhaban.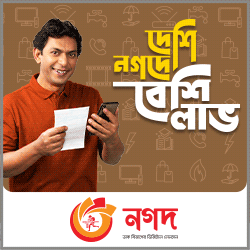 BASL, an associate body of the ruling Awami League, arranged the programme at the Awami League's central office at the city's Bangabandhu Avenue.
The prime minister said if anyone goes for the COVID-19 test, he or she would be able to receive medical treatment in addition to not infecting others with the virus.
"This is how will be able to save other's lives. This attitude should be there among people," she said.
Sheikh Hasina, also the president of Awami League, asked the party workers and its associate bodies to convey this message to the common people to remove their reluctance about the Covid test.
She said her government has long been taking measures to bring 80 per cent of the country's population under the COVID-19 vaccination coverage.
The PM said people would get vaccinated with spot registration using their NID cards in rural vaccination centres.
Hasina also asked BASL leaders and activists to help and motivate people to get vaccinated as the government has taken an initiative to launch a massive vaccination drive at the grassroots level across the country.