Country will fall into darkness if BNP regains power: Nasim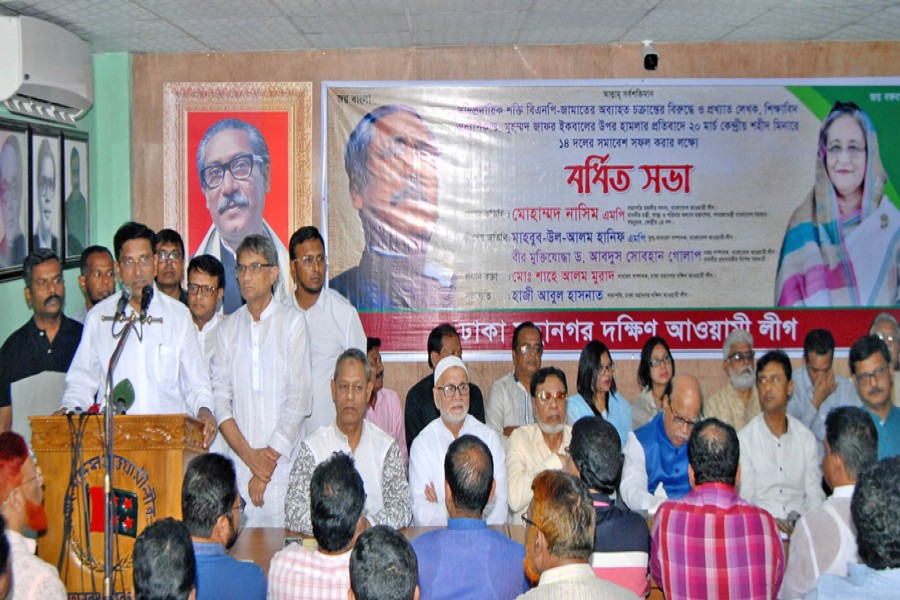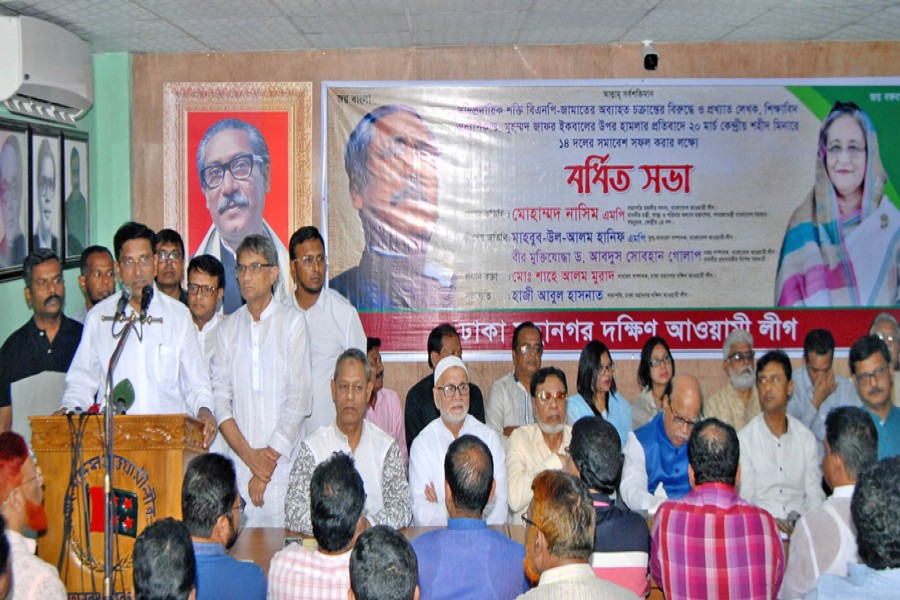 Awami League Presidium Member Mohammed Nasim expressed his apprehension on Monday that if anti-liberation communal forces like BNP-Jamaat come back to power, the country will fall into darkness and will turn into a safe haven for terrorists and militants, report BSS.
"Awami League by any means would not let the country fall into darkness. If defeated forces of 1971 and 1975 come to power again, the country will turn into a safe haven for terrorists and militants," he told an extended meeting of Dhaka City South AL at its temporary office at Bangabandhu Avenue here.
Nasim, also health and family welfare minister and 14-party alliance spokesmen, said Awami League will not give any concession to any party in the next parliament election.
The extended meeting was organised to make the 14-party's rally at the Central Shaheed Minar in protest against the attack on eminent writer and educationist Professor Mohammed Zafar Iqbal.
AL Joint General Secretary Mahbubul Alam Hanif and Organising Secretary Khalid Mahmud Chowdhury addressed, among others, the meeting chaired by Dhaka City South AL President Abul Hasnat.