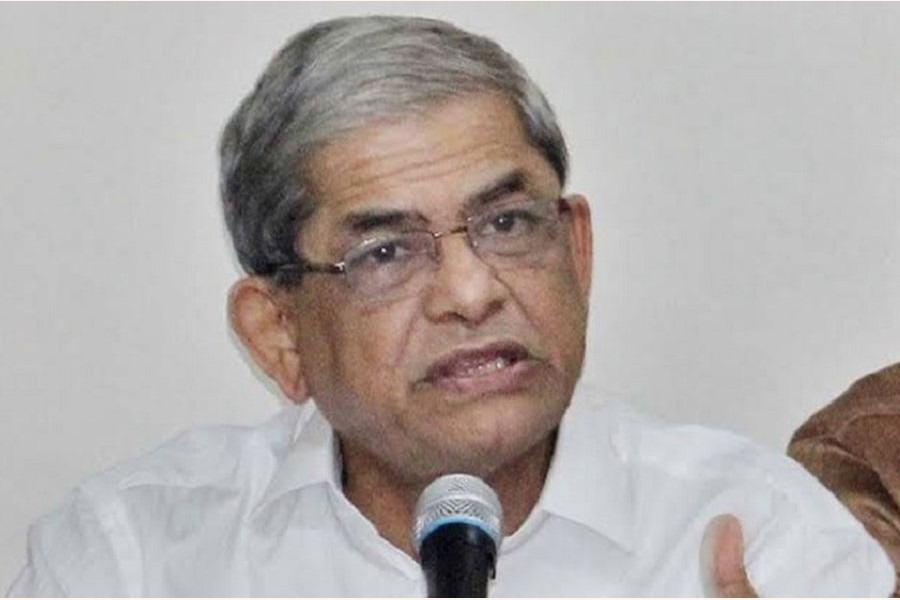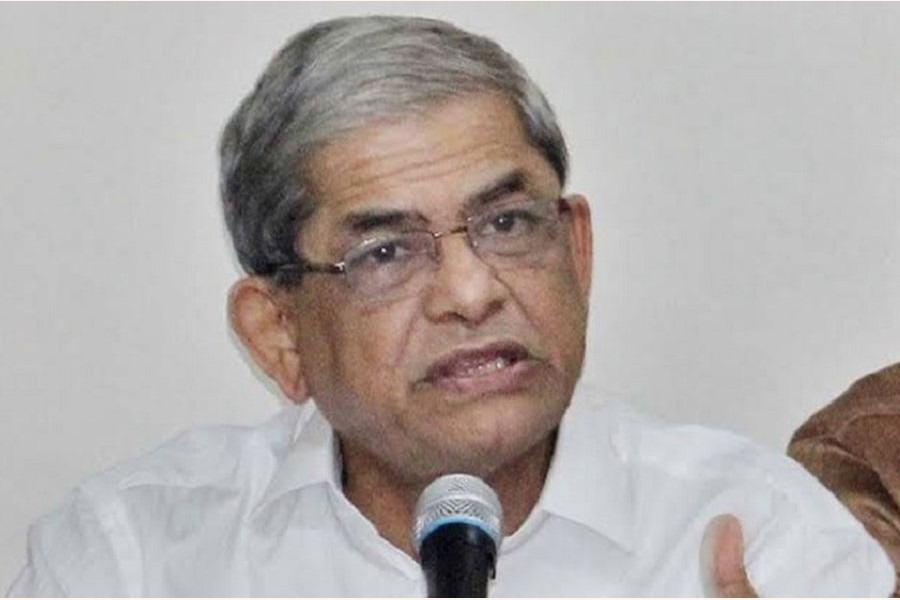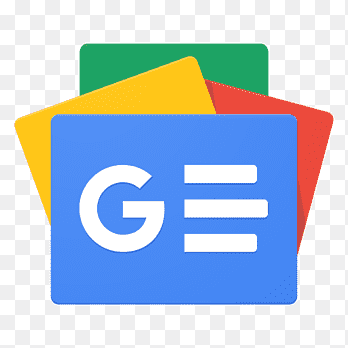 For all latest news, follow The Financial Express Google News channel.
BNP Secretary General Mirza Fakhrul Islam Alamgir on Saturday said the road march programme that started from Rangpur demanding the next general election under a neutral government will continue until the government resigns.
"Rangpur's farmers' leader Nuruldin called people to stand up against injustice during the British rule. Now youths are calling upon the people of the country from Rangpur to put up strong resistance against the current dictatorship, fascism and looters," he said.
Fakhrul said this while inaugurating the youth road march in Rangpur town.
"Our demand is clear, the people of the country no longer want to see Sheikh Hasina in power. Dissolve parliament and hold elections under a non-partisan neutral government. We need to form an impartial Election Commission. This commission will oversee the electoral process and pave the way for people to vote for their chosen representatives freely," said the BNP leader.
Fakhrul said thousands of people are joining the BNP's programmes and the government will be swept away by the collective will of the people, paving the way for a people's government.
"Today, the people of Bangladesh cannot elect their own representatives. Today, the people of Bangladesh have become helpless due to soaring prices of essentials. The prices of rice, pulses, salt, oil and all other essentials have gone out of control. We do not have access to electricity. All (money) is being siphoned out of the country due to corruption. You will see that the reserve is falling. They are stealing from the reserve."
These young people are the brightest children of Bangladesh but they have no jobs, he said. He also alleged that youths face trouble in doing business if is known that they are somehow associated with the BNP.
Speaking about the physical condition of BNP chief Khaleda Zia, who has been undergoing treatment at the capital's Evercare Hospital for more than a month, Mirza Fakhrul said, "Yesterday, on Friday night, I went to see Begum Khaleda Zia, the mother of democracy, in the hospital. She is very sick. All the doctors (medical board members) were there. They are very worried; the country's leader has become very ill. We are urging to allow her go abroad for treatment, but the government is not listening."
"After 1/11, this Prime Minister (Sheikh Hasina) was imprisoned. On parole, she went abroad for treatment. Now she is not allowing Khaleda Zia to receive better treatment abroad," Fakhrul added.
The youth road march programme started from Rangpur at 11:15 am and was attended by top leaders of BNP's three associate bodies including Jubo Dal President Sultan Salahuddin Tuku, Acting General Secretary Shafiqul Islam Milton, Volunteers Dal President SM Jilani, General Secretary Rajeev Ahsan, Chhatra Dal Acting President Rashed Iqbal Khan, and General Secretary Saif Mahmud Jewel.
Leaders, activists, and supporters from across the Rangpur division also joined the road march.