Poor diplomacy in global platforms frustrates climate financing in Bangladesh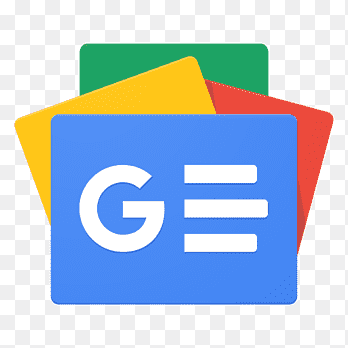 For all latest news, follow The Financial Express Google News channel.
Climate experts on Tuesday expressed frustrations as the country's poor climate diplomacy on the global platforms resulted in weak financing while Bangladesh loses 2.0 per cent of GDP every year due to the climate effect.
They delivered their dissatisfaction at a seminar organised by the Bangladesh Institute of International and Strategic Studies (BIISS) titled "Climate Diplomacy: Constraints and Choices for Bangladesh" at BIISS auditorium in the city.
Shamsul Alam, state minister for Planning, addressed the event as the chief guest while Prof Saleemul Huq, director, International Centre for Climate Change and Development, (ICCCAD), addressed as Special Guest.
Ambassador Kazi Imtiaz Hossain, PAA, chairman, BIISS, chaired the inaugural session and Colonel M A Saadi, acting director general, BIISS, delivered the welcome address.
Professor Mizan R Khan, deputy director, ICCCAD in his presentation said that the climate financing method has no dedicated fund for loss and damages. He was unsatisfied with the climate diplomacy and financing of the country.
M A Saadi, noted Bangladesh, as one of the most climate vulnerable countries, is actively pursuing the cause of environmental justice in international forums.
Moreover, the country has led the Climate Vulnerable Forum (CVF) and has been an exemplary model by translating its vulnerability into resilience through different climate actions and diplomatic efforts.
The fundamental bases of Bangladesh's climate diplomacy are: adhering to multilateralism in climate policy, accelerating domestic action and raising global ambition, and enhancing international climate cooperation through advocacy and outreach, Colonel M A Saadi added.
Saleemul Huq said that we need to understand and take into account that the COP, which only takes place once a year, is no longer the only place where climate diplomacy occurs.
Bangladesh is a climate vulnerable country-- is no longer a selling point rather we have to brand Bangladesh as a climate resilient country and Bangladesh is a leader in climate adaptation and management, he added.
Diplomats need to know the climate effect on Bangladesh and what climate change is affecting Bangladesh and make room for tackling climate change as a core issue of bilateral discussion, he suggested.
Ambassador Kazi Imtiaz Hossain said that, due to climate change and ensuing threats, climate diplomacy has become a necessity.
The government now has been involving not only ministries but also different wings, including local ones for promoting greater inter-organisational coordination, he added.
Shamsul Alam, however, claimed that Bangladesh has been a significant player in global climate diplomacy. During the presidency of CVF, Bangladesh emerged as a legitimate voice in the climate change negotiations.
The Rohingya refugee influx has also affected the coastal areas badly, he added.
Bangladesh firmly believes that climate change is a security issue and it must be discussed at a regular interval at the United Nations Security Council (UNSC).
The strict implementation of the Paris Agreement is necessary to reduce the adverse impacts of climate change. This is high time the major emitters need to meet the mitigation target swiftly. Besides, the issue of loss and damage must be addressed with utmost importance, the Chief Guest added.
The government has doubled the climate budget in the eight-year national plan, the junior minister added.