The vast majority of workers who paid recruitment fees for employment overseas before the outbreak of coronavirus faced difficulties in getting refund of the money from subagents.
A maximum of them managed money to pay recruitment fees through loans, mortgaging land or selling property.
A survey found about 82 per cent of the workers who paid recruitment fees before the pandemic broke out but failed to go abroad faced difficulties in getting back the money from subagents.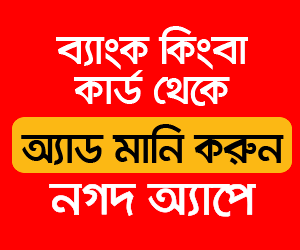 On the other hand, about 69 per cent of intending migrant workers took out high-interest loans.
Of them, more than 70 per cent took help from local money lenders, going through little or no formalities, rather than banks or NGOs who perform formal procedures.
It found that 10 per cent of potential migrants were ready to depart and 44 per cent were waiting on confirmation of their flight dates.
Another 44 per cent had their visas in process and 82 per cent had paid fees to their manpower agents before the travel ban imposed by the employing countries in early 2020.
However, approximately 150,000 potential migrant workers who had arranged employment overseas were unable to follow through with the process due to cancelation of flights and travel restrictions.
Ovibashi Karmi Unnayan Program (OKUP) conducted the survey on "Covid-19: How the pandemic has exacerbated situations of vulnerability for Bangladeshi migrant workers" during the March 2020-February 2021 period.
A total of 200 returnee and 198 potential migrant workers from Cumilla, Faridpur, Munshiganj, Narayanganj and Narsingdi participated in the study as respondents.
The workers said some did not refund the money, promising that once global travel restrictions were lifted they would once again facilitate overseas migration.
Some simply disappeared and potential migrant workers were not able to contact them while others refused to return the money as, they said, they had spent it in preparing documents.
"I paid Tk500,000 to a subagent for going to Lebanon," said Kamal (35), an aspirant migrant worker from Char Bhadrasan of Faridpur district.
His flight was scheduled for March 2020 but it was cancelled due to Covid-19, he added.
"The misery is that I took a loan of 300,000 at the rate of 20 per cent interest, and I have been repaying it since the time I took it," said Kamal.
"I've already paid Tk390,000 to the moneylender, but they claim it only covers the monthly interest," he said, adding the principal amount is still unpaid.
"I'm now in a cycle of debt and don't know how I'll overcome it," he continued.
Besides, the study also found 53 per cent of the returnee workers did not receive their due wages for maximum a year (including bonus, overtime pay and service benefits) while 8.0 per cent reported being forced to work without adequate protective equipment.
About 54 per cent of returnee migrant workers were laid-off and 27 per cent more were furloughed.
Only one forth out of 23 per cent migrants received limited assistance to resolve their complaints through negotiation of the Bangladesh Embassy or Labour Wings.
Complaints filed to the Bangladesh government upon return often remain unresolved, found the study which also identified that nearly 14 per cent of the potential migrants changed their decision of migration.
Around 20 per cent of them lost their livelihoods while 20 per cent are surviving on loans.
Shakirul Islam, chairman of the OKUP, said potential migrant workers were facing severe financial predicament and difficulties in repaying loans taken for migration fees.
The government should take steps to ensure safe and orderly migration, so that workers do not have to face such exploitations, he added.
He also recommended a comprehensive and sustainable reintegration policy and protection measures through introducing pension or provident fund for all migrant workers.