Saudi Arabia will not allow re-entry of deported expatriates with employment visas, according to a circular of the Consulate General of Bangladesh in Jeddah.
However, these workers can go to the Arab country only for performing Hajj and Umrah, said the circular, published on 26 July.
Quoting the Saudi immigration department, Bangladesh consulate general office said: 'Any expatriate who has been deported cannot return to the Kingdom except for the purpose of Hajj and Umrah only.'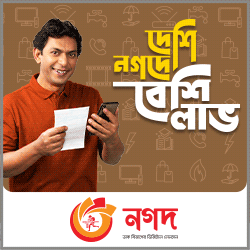 That means deported expatriates will not get any opportunity to re-enter the Kingdom of Saudi Arabia (KSA) with employment visas, it said.
More than 400,000 Bangladeshi workers returned home from different job destination countries due to different reasons after the outbreak of Coronavirus. A significant number of them were deported from Saudi Arabia.
According to the statistics of the Bureau of Manpower Employment and Training, about 2.0 million Bangladeshis are working in various sectors, especially as less-skilled and semi-skilled workers, in the oil-rich country.
Bangladesh has been sending workers to the KSA since 1976.