Justice Md Wahhab Miah, who is currently heading the Supreme Court in the absence of Chief Justice Surendra Kumar Sinha, says he is certain the chief justice is at home.
The justice's comments came in response to several senior lawyers, including Supreme Court Bar Association President Zainul Abedin, who cast doubt on the stated reasons for Sinha's leave and sought to know the 'true reason' for his absence.
The sudden leave requested by the chief justice, who has faced harsh criticism from the ruling Awami League over the verdict dismissing the 16th amendment and some of its observations, has led to much speculation.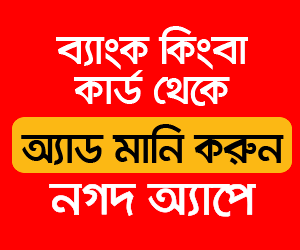 The BNP has claimed the prime minister pressured Sinha to take the leave.
Law Minister Anisul Huq showed Sinha's leave application to the president to the media on Wednesday. The chief justice was taking a break for health reasons which had nothing to do with the verdict or any pressure on him, Huq said, reports bdnews24.
Sinha assumed the post of chief justice on Jan 17, 2015. His term ends on Jan 31, 2018. President Md Abdul Hamid has appointed senior judge Abdul Wahhab Miah to head the Supreme Court in his absence, according to constitutional rules.
The 38 members of the Supreme Court Bar Association, or SCBA, which is currently led by pro-BNP lawyers, decided to seek directions and support from the Appellate Division to investigate Justice Sinha's situation. A group led by former Justice Khademul Islam Chowdhury is also attempting to meet with Sinha.
Several senior lawyers, including Zainul Abedin, former SCBA President Khondker Mahbub Hossain, Barrister Moinul Hossain, former Law Minister Moudud Ahmed and others went to the Appellate Division on Thursday to discuss the situation.
As Zainul Abedin was reading the petition, Justice Wahhab Miah stopped him and said, "I am certain the chief justice is currently at home."
Abedin asked to finish reading the petition, but Justice Miah asked whether the situation fell under Section 103.
"It does," said Abedin. "We have brought a petition. Let us read it out first."
"I am currently fulfilling the duties of the chief justice," said Justice Miah. "I am certain he is at home. Who he meets with is his business."
Abedin then read aloud a one-page petition.
Senior lawyers would meet at the SCBA offices around 4pm for another discussion, he told the media afterwards.