Azam Khan, kingpin of a gang, which trafficked more than a thousand Bangladeshi girls and women to Dubai and forced them to prostitution there, gave confessional statement along with an accomplice before a Dhaka court on Monday.
Dhaka Metropolitan Magistrate Shahinur Rahman recorded statements of Khan and his accomplice Alamin Hossain alias Diamond under section 164, as police produced the duo before the court and pleaded to record their confessions in a human trafficking case filed with Lalbagh Police Station, reports BSS.
The court later sent the duo to jail. The court also sent another accused, Anwar Hossain Moyna, in the case to jail, accepting a plea of police.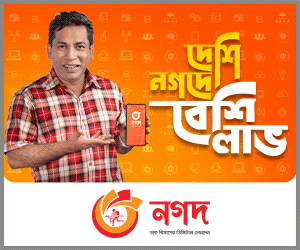 The Criminal Investigation Department (CID) of Bangladesh Police arrested the trio and held a press briefing yesterday.
CID said Azam Khan owns a couple of four and three star standard hotels and dance bars in Dubai. He along with his accomplices and agents used to lure young Bangladeshi girls and women in the name of giving high-paying jobs in Dubai, and even gave them some money in advance.
Once they were taken to Dubai, Azam and his men forced them to join prostitution or else used to torture them brutally.
Azam in the primary interrogation has confessed trafficking more than a thousand women in the last eight years from Bangladesh.