Megha Kabir is a final year undergrad student of Business Administration at North South University. She won her first-ever business competition last month. She led the team and worked hard day and night to win the competition.
Fast forward one month, she still thinks it was mere luck and not her work. She thinks she did not deserve to win, that she was an imposter.
Well, this thought of uncertainty is not unique to Megha; it is common to the millennials, which, in other words, is called imposter syndrome.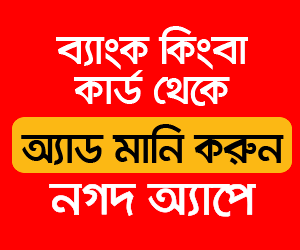 Zahidul Islam Hridoy from Dhaka's Motijheel area is another millennial who experienced this. Hridoy is currently working for one of the top mobile financing companies in the country, however, believes, or tries to believe that he deserves his position.
"I feel it's the mixture of my hard work and luck for my academic and professional success. In moments of doubt, I make sure to reflect on my journey and rationally think why I deserve the success."
Dalia Ahmed, like Hridoy, experiences moments of uncertainty. She is currently posted in Khulna as a territory officer of an MNC. She sometimes feels incapable in the hyper-competitive organisation she works in, wonders whether she got lucky, and probably doesn't deserve to be in her position.
However, later, she reassures herself that it's just a phase, and she was meant to be here because she had to excel in five rigorous screening phases to get the job.
She reflects on her self-sabotaging behaviours, especially when she is around her equally qualified colleagues.
"I feel everyone faces this but millennials have much acute understanding of what they are facing compared to the previous generations," reasons Dalia why the millennials face this more often.
Who are the main sufferers?
Generation Z on the other hand is more relaxed, thinks Dalia, "... because they are surrounded by social media from an early age and have open-minded parents who protect them from having an identity crisis."
Imposter syndrome is experienced by high achievers who are unable to recognise and accept their success; they often think their success is attributed to mere luck rather than their ability, and people around them will eventually unmask them as frauds.
Millennials are more likely to suffer from imposter syndrome due to the technological advancement they face in their lifetime, constant social media comparisons, and partly because of their parents.
According to a report by HR News, a magazine published in Wales, UK, 85 per cent of UK young professionals suffer from imposter syndrome.
Millennials and GenZ are part of the trophy generation, having been reared by parents who alternate between over-praise and criticism. This, according to the American Psychological Association, raises the chance of 'fraudulent feelings.'
Generation gap
Sadia Sarker from Bashundhara, a housewife and mother of a 16-year-old, feels that the gap between her and her son is too high. She struggles to understand her son and often feels the generation gap.
"I want to encourage my son to be successful in his life but sometimes our views on success clash," she explains, "this generation kids are fast decision-makers because of having a lot of choices in life; also they are more independent than the previous one."
What experts say
Dr. Sayedul Ashraf, lead psychiatrist and Managing Director of Life Spring Limited, suggested that social media should be used in a balanced way. The rise of social media use among Millennials is a strong cause of getting affected by imposter syndrome as they tend to constantly compare their lives with others.
People out there tend to put up happy faces and success stories which makes one doubt their own life. "We should try to give self-esteem training in schools by professionals or the teachers to train their students which should start from class 5. Also, parents should not criticise their kids on a regular basis, especially not in front of others."
"Psychological counselling should be a part of normal health check-ups for kids and teenagers. There are plenty of facilities now in Bangladesh and parents should avail them," recommended Mr Ashraf.
According to Dr Sharmin Haque, a clinical psychologist from Square Hospitals Ltd, imposter syndrome is associated with depression and low self-esteem.
"It depends on multiple factors such as striving for perfectionism, family background, the desire to achieve and patterns of self-doubt."
She concluded that imposter syndrome can be experienced by 14-year-olds to full adulthood.
In fact, imposter syndrome affects the majority of people to some degree. When feelings of inadequacy occur, we shouldn't be too hard on ourselves. Because believing in yourself is the only way to climb up the stairs of success.