Social media is all about entertainment and people often seek that entertainment, an escape from busy life, through funny memes and roasting viral incidents.
As 2021 is coming to an end, we take a look at the events that were roasted the most, incidents that produced the most number of memes, incidents that were talked about the most by the Bangladeshi netizens.
Nasir and Tamima
The marriage of cricketer Nasir Hossain with Tamima has been one of the most talked-about things on social media in 2021. The romantic gesture of the couple which has been regarded as quite sweet and wholesome has already been turned into memes due to Tamima's ex-husband controversy.
তুমি কি কখনো ভালো হবেনা মাসুদ?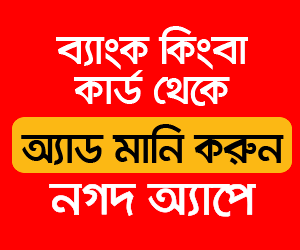 This very statement made by the Minister of Road Transport and Bridges, Obaidul Quader, has entered the popular culture and it took the social media of Bangladesh by storm.
Mr Quader, while trying to rebuke a government official named Masud for his supposed callousness, made the statement in front of cameras and since then it has become the most popular dialogue of 2021 on social media.
Are you vaccinated?
The government of Bangladesh made vaccination a huge priority this year and a massive portion of the population, starting from University students to the elderly, have been vaccinated.
Hence, asking whether someone is vaccinated or not has become a conversation starter. Another prompt question is - which (company's) vaccine?
Resuming book fair during Coronavirus
As many people might have got tired of the monotony associated with the Coronavirus pandemic, the government's decision of continuing the book fair in such circumstances was widely been applauded by people from all walks of life as they finally got a chance to get a bit of taste of their pre-Covid cultural life.
কেন??? কেন??? - featuring Sayeed Khokon
Ex-mayor of Dhaka South City Corporation, Sayeed Khokon's uproarious uttering of these words, "Why? Why? Why?" has also entered the popular culture with memes and GIFS of this scenario being used by netizens to express their disgust over a certain topic.
The Online Education shenanigans
As most of the educational institutions of Bangladesh resorted to online learning methods, there has not been a shortage of inconveniences. Many awkward situations have arisen as students are mostly in casual attire while attending these classes.
The whole education system of Bangladesh had to endure a new and somewhat unfamiliar teaching methodology in the entirety of 2021 which resulted in hundreds of humorous social media memes.
Limited Lockdown
As 2021 has seen bouts of lockdowns in Bangladesh, 'সীমিত পরিসরে লকডাউন' (lockdown to a limited extent) became familiar at end of the first half of the year.
The authority kept imposing lockdowns to a limited extent which became a subject of social media trolling as people barely abode by lockdown rules.
Brahmanbaria memes
A few incidents of disputes over very petty things have made Brahmanbaria be the butt of a lot of jokes. "People from Brahmanbaria would actually fight over 'Insert any meagre happening" - has been a popular statement used all over social media this year.
Evaly incident
Evaly, an E-commerce service has also been one of the most widely talked about enterprises in 2021, all due to negative reasons.
Evaly is accused of amassing a huge amount of money from customers intended for various kinds of services, never to return those services again.
Social Media users of Bangladesh have somehow humorised the e-commerce scandal incident and the whole thing has been a source of a lot of jokes cracked by people.