"The moment I take a bite of this sweet, it just pops in my mouth with a burst of flavour. I could, with ease, swallow several of them in a row," said Tahiat Rahman, a 12th grader currently studying at Holy Cross College. Besides, she said, whenever she hears about this sweet, she feels like eating it.
Jashore has its unique set of traditional foods including 'Chite Ruti,' 'Chui Jhal,' 'Rosher Kheer,' 'Ghatkol,' 'Chakka,' 'Khejurer Gur'. It won't be an exaggeration to say that the renowned Jamtala Sweet has made a name across the country as one of the most popular traditional foods in Bangladesh.
Jamtala Sweet started its journey back in 1955 with Sheikh Sadek Ali as its owner, which is why its sweet is often referred to as 'Sadek Golla' honouring the name of the person who established the sweet shop. Mr Sadek was then a small tea-shop owner.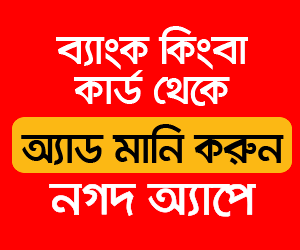 The very first and original sweets stall, 'Sadek Mishtanno Bhandar' -- which Mr Sadek set up almost 66 years ago -- is still holding its ground at Jamtala bus stand in Jashore's Sharsha. After his death in 1999, his six sons took over the family business setting up more sweet stalls. They now own a couple of sweet stalls at the very Jamtala bus stand and Nabharon bazaar.
So, what makes people from all over the country run to Jamtala bus-stand to take a bite of this soft and spongy rasgulla? Jahangir Alam, one of the staff members working at Sadek Mishtanno Bhandar, said their sweet is unique, especially for its softness.
In an interview with BengaliFood64, a YouTube food review channel that features traditional Bengali foods, he explained why people of all ages love it.
"Having the right amount of softness besides being not too sweet is what makes people of all ages dig into our rasgulla. If you ask about secret ingredients, I would say we use fresh cow milk from the farm for the 'chhana' (cheese curd).
"The chhana is cooked on an earthen stove until it has a light brown colour. That's why, unlike other sponge sweets, Sadek Golla has a brownish skin instead of a white one. That's how we are able to sell over 1000 sweets every day."
Even though Jamtala Sweet is just a food item, it never ceases to dominate a special place in people's memories. That is why even after moving elsewhere at home and abroad from Jashore for 15 to 20 years, people can still feel the taste from their fuzzy memories.
Sonia Afroz Rimu, a project architect of Department of Architecture at Stamford University of Bangladesh who spent 18 years of her life in Jashore's Sharsha, shared a beautiful memory about eating the Jamtala sweet.
"Back in time when I was in class 8 or 9, my mom and dad had left me at home for a couple days and went to Dhaka. While they were gone, a guest brought 40 pieces of Jamtala rasgulla and I gobbled up all of them by myself in 3 days!" she said.
"I used to open the refrigerator late at night thinking of eating one piece only to put 4 or 5 more in the mouth promptly; I used to feel an invisible urge for it."
Engineer Md Moinuddin, a retired director of Bangladesh Open University who was born in Jashore and is currently living in Canada, shook off the dust from his age old chapters of memory to reminisce about the Jamtala Sweet.
"The first time I tried out Sadek Golla was at my in-laws house in Sharsha. Let me tell you, I have tried out several types of rasgullas as I had to travel to different places for work purposes. But I must say Jamtala rasgulla was the best among them," he said.
"I never forget to buy a packet of Sadek Golla whenever I go to Jashore," Mr Moinuddin added while revisiting the alleys of memories.
As the Jamtala Sweet continues to be as tasty as ever, its appeal has remained the same too.
Md Shorifuzzaman Parag, the proprietor of Parag Shipping Line, told this writer: "If anyone from elsewhere at home and abroad ever visits Jashore, they always make it sure to try this sweet and it never disappoints them. Jamtala Sweet employs 100 people."
The monthly production of Jamtala Sweet fluctuates between 300,000 to 500,000 pieces, which is 50 per cent less than the normal production in the pre-pandemic time. Even now orders come from other districts, particularly Dhaka.
"Especially during the season of weddings or other big occasions, its demand touches the sky. Undoubtedly, I would say they (Jamtala sweet producers) are running a pretty profitable business," Mr Parag said, suggesting an expansion of Jamtala Sweet in other districts too.
However, it is not easy since fresh ingredients are not available everywhere, said late Mr Sadek Ali's son Shahinur Rahman, who is currently in charge of Sadek Mishtanno Bhandar at Jamtala, during his interview with a food review YouTube channel.
"Moreover, we feel comfortable doing business here. Here we easily get fresh supplies of the materials that we use to make our sweets."
In Dhaka too, Sadek Golla is available, but that does not match the taste of that from Jamtala Sweet because it is not real, according to some people who have tasted the original Sadek Golla even for once in life.
It is no wonder that fake Sadek Golla is sold in Dhaka city, as such popularity has this sweet that even when Prime Minister Sheikh Hasina visited Jashore in 2013, she stopped at Jamtala bus-stand to buy this famous sweet.
Maliat Rahman is a 12th grade student at Holy Cross College. Email: [email protected]