Mash Kalai Dal, or simply Kalai dal, or some may say Biulir Dal- is a popular food item in Bangladesh. Famous for its exotic taste, this food has an aroma that can catch the attention of your neighbours, as far as 2/3 houses apart.
Mash Kalai is more popular in the Northern part of the country since there are many 'char' areas and the yield is good there.
For instance, Rajshahi's regional food 'Kalai Roti' is now popular in Dhaka and many other parts of the country. 'Kalai Roti' is made from a combination of Mash-kalai flour and rice flour; Served with burnt eggplant mash or green chutney.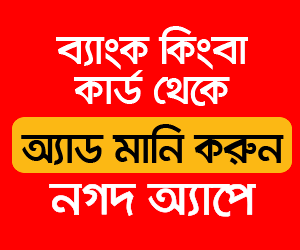 Mash-kalai Dal is known as black gram/ split black gram in English. It is a rich source of protein, fat, carbohydrates, and Vitamin B. It has 45 per cent protein and 45 per cent carbohydrate value in it with zero per cent cholesterol and 48 per cent dietary fibre.
It's highly beneficial for pregnant women since it is full of iron, calcium, folic acid, magnesium, and potassium.
One of the characteristics of this dal is that it takes longer to cook. In this case, if you want to make signature Bengali Biulir Dal, you have to boil your dal in a pressure cooker and mash it before adding water and seasoning.
Otherwise, the pulses will not mix with the water and it will taste like rice starch. If it's cooked properly and served with smoky steamed rice and ghee, it can beat the taste of almost any food.
DalerBori
Many outside North Bengal are unfamiliar with this 'DalerBori' thing. To make 'DalerBori,' first you have to soak the Kalai or Black Gram with peel in water overnight and grind it well.
For the texture finely chopped water-drained pumpkin, and for flavour, black cumin or cumin is added. All the ingredients are mixed together and beaten for hours to make a fluffy batter.
The fluffier the mixture, the softer and mouth melting Bori it will be. To check if it's done or not, a little bit of the batter is left in the water to see if the mixture is drowning.
If floating, it is ready to sunbathe in the form of small chunks. Once the top and bottom are well dried as well as the inside, it can be stored for months without refrigeration. This Bori is usually cooked and eaten with fish and vegetable curry.
Doi Bora
'Dahivada' is a type of chaat originating from the Indian subcontinent and popular throughout South Asia. At present, in many parts of Bangladesh, this dish has gained popularity as Doi Bora.
Apart from yoghurt or Doi, the Bora is actually fried fritters of Mash-kalai Dal that are soaked in water and drained. The whole food consists of fluffy, melt-in-your-mouth pulses-dumpling fritters or Bora, dunked in creamy whipped yogurt and topped with both spicy and sweet chutneys.
Others
Another famous use of Mash Kalai Dal is preparing 'Murighonto' with a 'MacherMuro' or fish head. It is also the key ingredient of South Indian dish Dosa, which has already made quite a splash in Bangladesh.