Tech CEOs and startups rarely make the headlines. When they do, it's either for something exceptional or all the wrong reasons possible.
Vishal Garg and his company Better.com made the news and were viral all over the internet for the latter.
Remember the infamous zoom video call where a man fired 900 employees of his company which was viral all over the internet?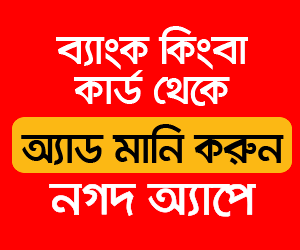 Yes, the man who fired almost 15 per cent of his company's workforce without any prior notice over a single zoom call is Vishal Garg, the CEO of Better.com, an online mortgage originator company based in New York, USA, backed by Softbank and Novator.
According to Vishal Garg in the zoom call, the reason behind this mass firing was market changes, efficiency, productivity and company performance.
Mass layoffs were frequent during the pandemic, however, this particular one attracted much public interest because of its cold and abrupt delivery to the employees.
The timing also played a crucial part as Christmas was only four weeks away when the employees were fired. And the fired employees were not given any prior notice of their firing; they just thought it was a routine Zoom meeting.
Today, toxic work culture is a trending topic and this zoom video call was a prime example of that. Netizens rightfully bashed Vishal Garg for this mass firing. Even though they have a lot of pressures riding on them, firing almost 15 per cent of the workforce in a zoom call is undoubtedly the highest form of disrespect to the employees.
The investors were not happy with the manner this firing was handled as Better.com was already looking to go public through a SPAC (Special purpose acquisition company).
Some investors were also not happy because the company was not taking the traditional route to go public, which is through an IPO (Initial Public Offering), and this mass firing backfired massively for Vishal Garg and his Company.
Later, he publicly apologised and said that he blundered the execution. After the company and Vishal Garg came under intense media scrutiny, it was announced by the company that he was taking time off indefinitely, and The CFO of the company, Kevin Ryan, will be taking over the CEO Role.
This was not the end of this fiasco, as several top brasses (heads of PR, marketing, and communications) handed over their resignation after the inauspicious Zoom call.
To add more controversy to his name, several emails of Vishal Garg were also leaked on the internet where he used derogatory language to one of his prime investors and tried to persuade the board to make the investor disinvest his share in the company.
According to Housingwire, a US-based leading independent source for news about mortgage, real estate and housing economy, Better.com's SPAC partner Aurora Acquisition Corp projected a net loss of USD 85 to 100 million in the third quarter. Projections are even worse for the fourth quarter.
In comparison, Vishal Garg himself earned 20 Million dollars on cash bonuses the previous year.
Former Employees are now coming out with their stories of toxic work culture practised in better.com and how Vishal Garg 'led by fear.' The company has replaced Vishal Garg and declared a positive work culture.
Still, some former employees are sceptical about the outcome and call this damage control in response to the mess made. Toxic work culture must be addressed, and employees deserve to be treated as humans, not robots.
Corporate companies often forget empathy in this bustling world of corporate glitz, and Better.com CEO Vishal Garg's approach to this mass firing precisely proves that. The ongoing public hue and cry should be a lesson for the other companies.