After a long hectic working day, when you crave the simplicity and comfort of a friend that will wait patiently for you at home, a furry little animal can be the one you are looking for.
This little animal isn't always at its sweetest when you first meet them because they are naturally wary, skittish or shy when meeting new people. But, give them some time to warm up and you might see an entirely new warm personality emerge.
This cute and mischievous animal is a cat, and it may well be the biggest lovebug you've ever met.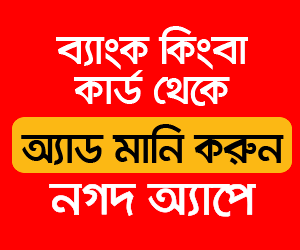 A cat as a pet is an excellent thing to have. Quirky and irrefutably adorable, the funny things that cats do keeps us on our toes and sometimes even laughing out loud.
Cardboard boxes, string, shoelaces, paper balls, hairbands, tissues, the list continues of all the things cats will amuse themselves with-- that will have us cracking up while watching them play.
But there are cats like Bhutum too. Bhutum is the pet cat of Sami Irfan, a third-year engineering student from BRAC University. His favourite thing to play with is Sami. Whenever he is in the mood for playing, he hides somewhere and waits for Sami to come so that he can playfully attack Sami's legs. It's his way of playing hide and seek.
"I really enjoy Bhutum's constant clinginess. He is my partner in everything I do at home," said Sami out of gratitude for his furry friend.
Cat's like Bhutum are capable of befriending almost anyone. Another such cat, Hazel, was rescued by Ramisa Arefin, an eighth grader from Viqarunnesa Noon School, three years back.
Her father didn't approve of this for some time. But little Hazel used to climb up to Ramisa'a father's chest when he sat for watching TV and curl up. Within a few days, he was seen to be playing with little Hazel. "Hazel has three little kittens now and my father loves them all," said Ramisa laughing.
Not yet in Bangladesh, but it's not uncommon to see animals roaming the halls of hospitals, nursing homes, and care facilities in some of the first world countries. Healthcare professionals there agree that our furry little friends can play an integral part in our overall well-being.
For the most part, dogs take the spotlight when it comes to therapy animals. However, cats too have healing powers.
Samiha Chowdhury, an SSC examinee from Willes Little Flower School has reasons to believe that cats can sense and absorb negative energy. She had been feeling a little depressed for a while.
Unlike Bhutum and Hazel, her cat Lily is not a very friendly cat. But she noticed that Lily was always hanging out around her, climbing up to her lap, meowing at her to get attention.
And if she cried for any reason, Lily would climb up to her face level and kiss her nose. "Lily lifts up my mood and makes me feel like she's soaking up all my depression and anxiety and replacing them with warmth and contentment," shared Samiha about her precious cat friend.
Our cat friends possess the magical ability to easily make us fall in love with them and make them an integral part of our lives. At some point, they become a part of our family. Most cat owners consider their cats as their children. When the children leave behind their caring owners, it brings great grief.
Jiji the kitten left her adoptive mother Sumya Arefin Arni, a broadcast journalist at a national television channel, when he was merely a few months old. Sumya still couldn't get past the trauma.

Jiji's photograph that remains as his memory to Sumya
Jiji's only friends were Sumya and her family as he was a shy cat. She still can find Jiji around her. "I like to believe that Jiji is still always somewhere around us, otherwise how could he remain there in his grave? He could never stay without us," Sumya's voice became heavy as she spoke.
Adopting cats is becoming popular in Bangladesh nowadays. Many people are now getting cats as a pet. There are Facebook-based platforms dedicated to cat adoption, queries, rescue, buy-sell, etc.
Cat Society of Bangladesh, Cat Lovers Bangladesh, Cat Adoption Treaty Bangladesh, BD Cats Colony, etc. are some large Facebook groups.
There are a lot of stray distressed cats in the streets of Bangladesh. Cat lovers are always rescuing, adopting, or feeding them. Still, in many cases, they are greatly tortured and maltreated.

The writer with her 3-lil friends- Holly, Lily and Bob
Cats are one of the most peace-loving animals around us. Overlook their mischiefs, which people actually enjoy, cats seek the peace of their own and provide some for the owners. This fluffy-furry little friend should never be hurt or maltreated.