In today's rapidly growing corporate world, female leaders need to ensure that they are not viewed as bossy, arrogant or excessively competent. One step towards achieving this is to modify the style of leadership to tackle the fragile 'male ego'.
Should men accept strong women without feeling threatened by them? However, here is a list of non-threatening tactics for female leaders.
Noticing a sexist remark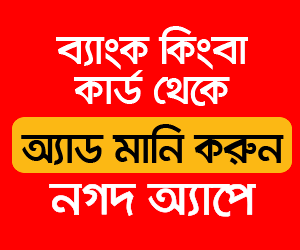 When you're struck by the lightning of a sexist comment and can't find a camera around to give the signature look like Jim, sporting a nervous giggle is the only solution. Even though your soul is crushing inside, make sure to brew your giggle as lovely as possible. Constant mirror practice coupled with rehearsal around family and friends can guarantee improvement.
Expressing your ideas
While sharing your thoughts that may affect one's confidence, you have to care about the insecurities of your male co-workers and not appear snobbish. Instead, dismiss your ideas as nothing more than saying something 'silly, odd or insane, putting something out there or thinking loudly.'
Code of Emailing
To avoid coming out as too straightforward or direct, decorate your emails with exclamation marks and emoticons. Lack of communication efficiency skill is the key to appearing as more approachable. Being like "The King of Forwards" is another way to stay relevant.
What if someone steals your ideas?
If a male co-worker is talented enough to steal your idea during a meeting, be sure to give a round of applause for articulating your idea so amazingly! And, let's be honest, no one would have heard it if he hadn't taken the responsibility of repeating it.
How to set a deadline?
Instead of simply asking your colleague to complete a task, try to negotiate by asking him what he feels about it while setting a deadline. This helps him feel like you care about his opinions rather than instructing him what to do.
When you spot a mistake
Finding out a mistake is a very risky path to take. Easy- peasy two steps redemption process can be applied in these situations. Being apologetic for noticing the mistake is not enough. You have to ensure that no one thinks you are overconfident about it. "Hello, I don't know anything about this" is the only way to grab people's admiration.
Working together
When working with a male co-worker, you may use one finger to type. The combination of speed and skill may betoo much.
Shutting down Mansplaining
If your male co-worker has an obsession with explaining things to you even though it's something you already well-versed in, it's off-putting to advise him to stop wasting your useless time. Rather, encourage him to explain it to you repeatedly. It will offer him the satisfaction of using his existence properly and give you time to make a blueprint on how to ignore him in future.
When you have a disagreement
When everything else fails, apply a fake moustache to make yourself appear more manly. Now, there will be no need to adjust your leadership style, you may even receive the blessing of getting promoted right away. No cons only pros!