Just a decade ago, childhood used to be different. At the time, outdoor sports were a big part of children's life which is now replaced by digital devices.
There was no cornucopia of smart devices or gaming consoles in the 2000s. However, there was this thing- Brick Game device, considered as Aladdin's enchanting lamp to the children.
"There is an innate sense of nostalgia with this device. It's somewhat eclectic in that sense, how simple time was," said Farhan Intisher, a third year student of International Relations at Jahangirnagar University, while talking about brick games devices.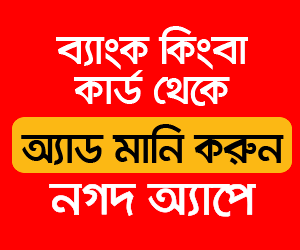 He pleasantly remembers how ecstatic it was to grab the device returning from the school and score more than the previous game to set new records.
Farhan Sarwar, a second year student of the same department as Intisher, used to play Game Boy which is quite similar to the brick game.
"Finishing my annual exams, I used to go out to buy Game Boy cassettes of and spent the whole winter vacation gaming on the console. Every winter, these memories make me smile."
Brick games were affordable devices ranging from Tk 80 to 500 depending on the features. At the peak of its popularity, people used to give brick games as gifts to children on their birthdays.
"I was over the moon when my aunt gifted me the device in 2006. I can still feel the fervour of getting that device vividly," shared Sarwar.
"I clearly remember being scolded by my father because of my insistence to buy one of those devices during every Boishakhi Mela," recalled Mohammad Saiful Islam, a Journalism graduate from Dhaka University.
Interestingly, the battery going down or the device getting broken used to bring both disappointment and a wicked feeling of joy together. Because it would produce the consent of mother to let us engineer the parts in order to explore the 'mysterious universe' inside. Opening the parts and doing a little bit of 'engineering' is perhaps a common part of childhood.
"I used to spoil them within a month, and then, restlessly wait for the next Baisakhi fair to get another one," said Saiful.
Jahid Hasan, a master's student of Mathematics from Jahangirnagar University recalled how this brick game device used to be his reward to distract him from other things.
"The device is one of those which my parents used to give me as a reward. It's one of my childhood mates which I can't forget no matter how much the technology advances."
Like Jahid, Farhan Sarwar too keeps this device above all, no matter how advanced devices he gains access to.
"I had the privilege to play on PSP, PS3, PS4, but as a childhood gaming gadget, that blue coloured Game Boy has a special place in my heart," shared Farhan.
Not only the games, design of the device, colour, even the placement of buttons, were big elements of attraction for children, which was the case with Saiful.
"Although the games and other options remained identical, I could not resist myself buying a new one for its unique shape and eye-catching colours."
Xbox, Playstation, smartphones or gaming computers have long replaced brick games devices. But whenever this name comes across, those who had played with this amazing device, especially the '90s kids -- take a short break and re-visit the memory lanes in smiling colours.