Registration for a national identity (NID) card has been a much-talked-about issue in recent times since having the card is mandatory to get the COVID-19 vaccine.
Many young people, especially students, do not have NID cards till now.
However, the process of getting a NID card is really easy. Anyone can complete initial registration through the national web portal without going outside if he/she has a device with an internet connection.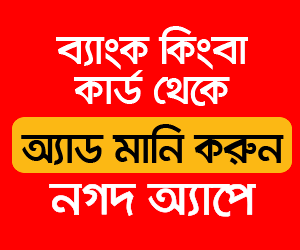 If you want to get your NID card, you have to visit a website link (https://ervices.nidw.gov.bd/nid-pub/register-account) of the Bangladesh Election Commission that has been hosted under national web portal.
Firstly, you will be asked to provide some basic information -- like name, date of birth, phone number, etc -- to create your account. After the creation of the account, you will get a window for filling up a form with some essential information.
You have to provide accurate information required in the form. Then you can download the form to get a printed copy. You have to preserve the printed form as it will be required in the next stage of the process.
After a certain period, authorities will send a message to your phone number, used in the initial registration form, asking you to go to the local election commission office to submit the following documents:
● A printed copy of the online form (Verified by the local ward commissioner's office)
● Citizenship certificate (Issued by the local ward commissioner)
● Certificate of all educational examinations (S.S.C. / H.S.C./ Undergraduate/ Post-graduate)
● Birth certificate
● Verified online copy of the birth certificate (https://everify.bdris.gov.bd/ )
● Passport (If available)
● Copy of utility bill /Holding tax receipt (as a proof of address)
● Also, the house owner needs to state in writing that you can be a voter at this address.
● NID cards of father, mother, spouse
Some applicants might need to fill-up the AFIS verification form. Details will be provided by the local election commission office.
After submitting the documents at the local election commission office, the authority will provide another date to take photos and complete biometric registration.
After completing all of these procedures, the election commission will send another message confirming the NID card number. Typically, it takes about a month or more to get the number. It can be used for COVID-19 vaccine registration. The applicant will get their smart card after one or two years.
It is mentionable that, the University Grants Commission (UGC) has opened a web link to facilitate COVID-19 vaccine registration of the students, who do not have NID cards.
The writer is a student from the Department of Mass Communication and Journalism at the Bangladesh University of Professionals (BUP).