Ways of eating Dragon Fruit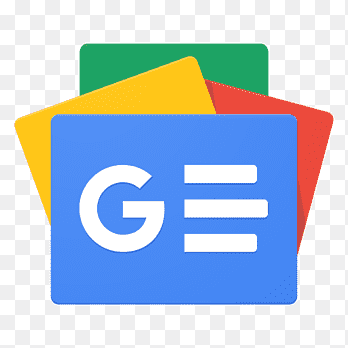 For all latest news, follow The Financial Express Google News channel.
Dragon fruit has been making its way into the foodies' gossip on social media food groups and discussions recently. It is getting easily available in our country both in white and red colour inside as it is now cultivated here.
Dragon fruit has a subtle taste, and it is not sweet and flavourful. However, it is nutritious and healthy. If you do not want to have it raw, here are some unique ways to have dragon fruits.
Dragon fruit tea
After making the usual black tea, you can just squeeze some dragon fruit and lemon juice into it. It will bring an additional flavour. Most importantly, if you use the red one, it will bring a wonderful colour to your tea.
Dragon fruit bhorta
You can traditionally make this. Cut dragon fruit into cube shapes, and add mustard oil, salt, sugar, chilli flakes, chat masala, kashundi, and chopped coriander. Mix it well. It is a unique Bengali way to have it by making it in a way that matches Bengali taste buds.
Dragon fruit salad
This salad with dragon fruit is easy to make. To serve, simply slice the fruit to the desired size, add a squeeze of citrus, some fresh mint, and a touch of salt.
Dragon fruit salsa: Finely chopped dragon fruit with sliced capsicum, green chilly, onion, lemon juice, salt and pepper are mixed to make this salsa. You can have this salsa with savoury snacks.
Dragon fruit cake
Chinese fruit cake and Bavarian cream dragon fruit cake are the perfect sweet treat if you're looking for something that will dazzle everyone with its delicious flavour and sophisticated looks.
The cake has a spongy cake base, a topping of dragon fruits and mint leaves, and is light, fluffy, and sweet.
Dragon fruit jelly
Make the usual jelly mixture. After turning the heat down, add dragon fruit pulp to it. Set the jelly and put it in the refrigerator.
Dragon fruit ice cream
To make dragon fruit ice cream, blend dragon fruit, fresh cream, milk, ice cream powder and sugar together. Keep it in the refrigerator to get frozen. The seeds of the dragon fruit bring a crunch to it.
Dragon fruit popsicles
Dragon fruit popsicles are easy, fast, and refreshing dairy free. Ingredients include frozen dragon fruit orange juice, lime juice, coconut water, and sugar (optional).
Dragon fruit juice
Dragon fruit juice is refreshing. This juice can be made by blending sliced dragon fruit, sugar, and water together. Strain the juice to get rid of the seed. Add lime zest and ice before serving.
Dragon fruit smoothie
Making a smoothie is the easiest. Simply blend the dragon fruit with some yoghurt, milk and sugar. Thick, creamy, and rich creamy goodness is prepared.
Dragon fruit mojito:
If the mint mojito is your favourite summer beverage, you'll adore this dragon fruit version. Dragon fruit mojito can be made by adding sliced dragon fruit and its pulp into a glass. Soda, mint leaves, sugar, ice, and syrup are added.
Use as a sauce for desserts
By using red dragon fruit, an attractive sauce can be made. Heat up a pan, and add cubed dragon fruit, sugar, and a pinch of salt. Stir well until the dragon fruit gets soft. Add cornstarch and unsalted butter. Add lemon juice. The sauce would be shiny with little lumps of pulps. This could be used as a topping over pies, cakes, ice cream, yoghurt, etc.