Why girls like decorative lights in their living room?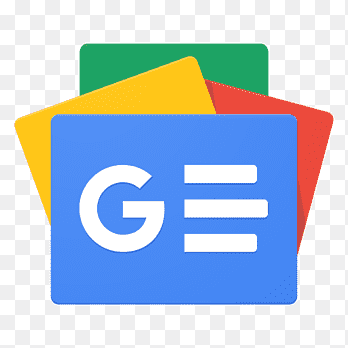 For all latest news, follow The Financial Express Google News channel.
Upon imagining the word 'sky,' we are likely to think of possibility, peace, stars, aurora, etc. Many girls use decorative lights to replicate these states in their rooms. To them, decorative lights aren't just a light source; they are a source of hope and imagination and a way of being closer to their emotion.
There are various kinds of decorative lights, one of the most famous ones being fairy lights. Answering the origin of the name 'Fairy Lights' can be quite intuitive.
In 1850, a physicist named Sir Joseph Wilson Swan created a lamp source by enclosing carbonized paper filaments in an evacuated glass bulb. Opened in 1881, Savoy Theatre (a building in London) was the first public building in the world to be lit entirely by electricity with 1200 incandescent bulbs - thanks to Swan's creation.
After a year, Swan was commissioned again by the theatre's owner to create mini lights for the lead fairies to wear as they danced on the opening night of Gilbert and Sullivan's 'Iolanthe.' The magic happened in 1882 when the dresses and coronets of the fairies were lit up with little bulbs, astounding the audience with the enchanting sight. Since the lights adorned fairies, it has been called fairy lights.
Fairy lights in Adeeba Hossain's room.
A Computer Science and Engineering student at Brac University, Adeeba Hossain, showed the author her immense collection of lights. She shared her inspiration with this writer, "Whenever I went over to my grandparent's place to celebrate Eid, my grandmother would decorate the house with fairy lights and keep it turned on the entire day. Fairy lights make me nostalgic."
That's where her life-long fascination for fairy lights began, and she has been nurturing it ever since. She has decorative lights ranging from fairy lights, ball lights, and dream catchers with lights to different types of colourful lamps. For Adeeba, lights help her to change the ambience of her room.
For example, she turns on red lights to set the mood of a horror movie, and lights accompany her whenever she's alone in her house. Mostly she turns on her lights at night because it helps her relax and sleep.
"I take off my glasses and look at the lights; the blurry vision makes me feel like I'm stargazing or looking at bursting flames," she shared a wondrous sight which one can call a perk of wearing glasses.
Her passion for lights goes beyond her room. In the streets of Dhanmondi, where lights flash at night, she takes off her glasses to witness the glittering buildings and appreciate the sight. For Adeeba, lights can change her mood and make her happier than before.
What if we could witness calm waves in our ceiling? What if lights could dance in our ceiling like aurora? This image comes to reality with 'Galaxy Light,' a light that reflects earthly patterns to take your mind to an unearthly place.
Sumehra Ahsan, a private candidate of A-levels, shared her experience with the author, "I bought galaxy lights because whenever I went over to my best friend's house, she used to turn on lights and we looked while having deep conversations, or maybe just appreciated the silence. It felt like a portal to another dimension."
Sumehra Ahsan likes stars and galaxies in her sky.
It also helps her to sleep since she can't sleep in a dark room. Sumehra's mind (when lights are turned on) reflects the imaginative state people yearn. Whenever she feels upset or happy, she turns on the light to feel closer to her emotions. Some can call it a distraction, but according to her, she loves to cherish every single emotion while looking at her dreamy ceiling. She mentioned an important thing about lights - they can change our mood.
Ariba Munim, another private candidate of A-levels, shared similar thoughts about her LED strip light, "My light has 16 colours, and I change colour according to my mood. Whenever I feel high-spirited, I turn on colours like red, pink or purple; if I'm feeling down, I use the lighter shades."
Different shades of LED lights uplift Ariba's mood.
Ariba bought LED lights the same reason Sumehra did, by being inspired by their friends. For Ariba, light is a source of relaxation. She mentioned to the author that whenever she fights with her close people or feels lost in this big world, she turns on the light and tries to gather her thoughts.
One similarity between these three fairy lights lovers is that they all find peace in the lights. Escaping reality might seem like a negative word, but lights help them to achieve that by calming their head and giving them hope.
Girls face so many problems regularly, and maybe that's why their love for lights unites them, or maybe they love lights because of something Jalaluddin Rumi said, "Woman is the light of God!"