Are the youth finally opening up to Bangla content?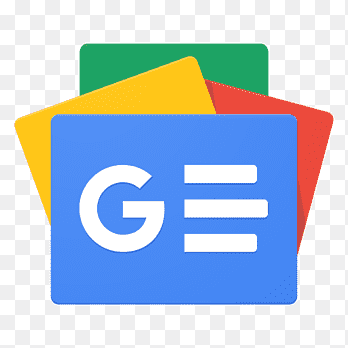 For all latest news, follow The Financial Express Google News channel.
Imagine sitting in a movie theatre with your friends munching popcorn or spending a cozy day in bed with food and binge-watching your favourite TV shows. These two scenarios used to mostly revolve around the dominance of Netflix, Amazon Prime, Bollywood, or Hollywood films. Although our movie industry is still bleeding, the potential for a reincarnation of a vibrant environment for young cinephiles is growing like a sapling. Thought-provoking movies like Hawa, Poran, or outstanding shows like Pet Kata Shaw, Taqdeer, and Karagar are at the forefront of this emerging paradigm shift which has offered the youth a changed perspective regarding the prospects of Bangla cinema.
From tea stalls to university cafeterias, Bangladeshi pop culture is the current buzzing topic of discussion. Movie theatre attendance is increasing as plans of going to movies are made as well as the subscriptions rate of Bangla OTT platforms continues to soar as watching hyped TV shows has become a trend now. As a country with a large youth population, it is mind-boggling to see this positive social change. So, what are the factors behind this transition?
Al Amin, a Sociology graduate from the University of Dhaka, is a subscriber of the platforms Hoichoi, Chorki, and Binge. He is ready to accept the advantages of technological advancement. "More international level content is surfacing as less censor board constraints in OTT platforms enhance artistic freedom. I think the youth have tilted towards Bangla content because we now have unique plots coupled with breathtaking cinematography, visuals, and movie structures."
He also mentions how the revolution in marketing strategies brewed his interest in watching Hawa in the theater. "If Hawa was released a few years back, I wouldn't probably even notice it, let alone watch it. Surfing through social media has now become a good source for replenishing my knowledge of what's happening in the pop culture scene of our country"
Meherin Ahmed Roza, a final year student of Public Administration at Bangladesh University of Professionals (BUP), is a film enthusiast. She emphasises that social media hype plays an important role to break the shackles of Netflix oriented mindset. People are now more aware of the intertwined dynamics of what they want and how the artists are keeping up with their demands. "A wave of a new rhetoric of 'Us versus Them' is stitching across the youth. Bangladeshi pop culture scene can now be characterised as the melting pot of the fermentation of the joy of enjoying our content in our language where our artists are working which brings the essence of a sense of ownership. We don't solely depend on Indian or Western-based contents anymore."
Sudeshna Mahajan Arpa, a third-year student of Mass Journalism at BUP draws attention to the critical element of fluent camera movement. "One of the important things I noticed while watching 'Taqdeer' was background scenes were equally given importance. This forged a more engaging experience for me as the background enhanced the series with more narrative."
Just as she believes in technological aspects, she also mentioned how unfolding the looming foreshadowed plot twists at the end helps to grip the attention of the audience throughout the movie.
She feels that songs are more aligned with the scenes now. "Newly released songs of movies or shows have all the components to evoke our emotions. Great chords, melodies, and lyrics make us sing those songs at the top of our lungs. Such as 'Shada Shada Kala Kala' song by Hawa film has stroked a chord in our hearts."
"Makeup in films helps communicate the personality of all characters to the viewer. The look of Chanchal Chowdhury as Chan Majhi brought a wind of change to the local movie scene through his method acting capabilities which were adorned with the appropriate makeup. Even, Bidya Sinha Saha Mim in Poran movie bewitched our hearts with her no makeup look," She remarks.
Mehjabin Zaman Mahee, a final year student of International Relations at BUP echoes Roza's points while mentioning that the most important part is that we have a sense of belonging now. "A consciousness has formed in our social fabric. The passion for maintaining and cultivating Bangla culture has resurfaced through pop culture. We now tend to glorify our artists to make them climb the ladder. Value of our country's content now holds a place in our heart because of quality content which helps us to stop blindly following Western or Indian shows."
"Bangladesh has now become competitive and broke into the entertainment market. We are now using promo codes to subscribe to platforms like Chorki. Social media has bridged the gulf between actors and audiences. Talk shows and interviews were the only forms of knowing their reel life outside lifestyle. But now we get a personalised view through social media. A vine of interest is growing on as interaction with an actor- actresses has increased," Mahee explained.
Humaira Afreen, a student at North South University, has explained the current anthem of the ongoing local movie scene. "I want to specially mention the way actresses who are at the forefront of this new wave in our movie industries are embracing their natural beauty which is sending a positive social message. The visual lush wedding of a strong story with appropriate costume and makeup helps actors leave their own personalities behind and become new and believable people on screen."
Kanij Fatima Maisha, a final year student of BUP brings an important point mentioning the importance of steady concentration while enjoying something. "Watching slice-of-life dramas like Arman Bhai used to feel like a hassle because of lack of easy access as well as the never-ending labyrinth of ads. But now these OTT platforms can be accessed through mobile apps, smart TVs, laptops, tablets, etc. The only thing you need is a connection to the internet. The ad-free feature of these platforms also contributes to the uninterrupted focus of the audiences."
In a nutshell, the local movie scene is going through a refreshing change where the joy of going to cinemas or deep diving into our content is coming back and the ground of constructive criticism is brewing because of the magic of cinema.
The writer is a current student at the Department of International Relations at Bangladesh University of Professionals.
[email protected]