DAAD scholarships
The road to study in Germany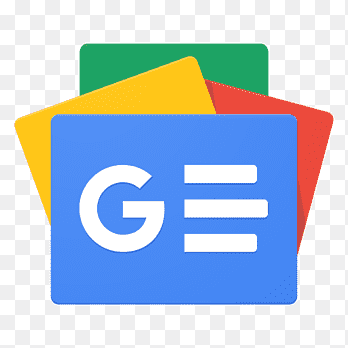 For all latest news, follow The Financial Express Google News channel.
Germany has been known for its technological advancement and stellar academic reputation for over a century. Every year, more than hundreds of thousands of students, mostly from technical backgrounds, choose this country as their academic destination. To make their student life in Germany easier, the German government introduced the German Academic Exchange Service or DAAD in the German language.
DAAD scholarship has numerous benefits apart from covering entire study expenses, such as monthly stipends depending on an academic level (usually 861 euros for graduates and 1,200 euros for doctoral candidates), travel allowance, health insurance coverage, and so on. Since 1925, this programme has supported well over 100,000 German and international students and researchers around the globe, covering their education and living expenses in Germany, making it the world's largest funding organisation of its kind.
In recent years, numerous Bangladeshi students have received this scholarship to study in Germany. This writer got in contact with two of the scholarship recipients to learn about their admission journey and advice for future students: Tasnim Hossain Prithi, who completed her master's in Public Economics, Law and Politics at Leuphana University of Lüneburg, and Muhtasimul Islam Rushdi, who is currently studying master's in Photogrammetry and Geoinformatics at Stuttgart Technology University of Applied Sciences.
When asked about the inspiration to go for the DAAD scholarship, Tasnim mentioned that his incentives were the benefits of the scholarship and the world-class education opportunity in Germany.
"Besides the reputation of DAAD and the excellent academic quality of Germany, this scholarship also offers various benefits that are attractive to any student willing to pursue their higher studies in one of the famous study abroad destinations like Germany."
On the other hand, Muhtasim has been inspired to try for an overseas scholarship since his undergraduate days. "From my undergrad days, I had a keen interest in the best scholarships around the world. I completed my bachelor's in Geography and Environment from SUST. During my bachelor's degree, I became interested in GIS (Geographic Information System) and remote sensing and decided to pursue further studies in these fields. While looking for scholarships, I discovered the photogrammetry and geoinformatics programme at HFT Stuttgart. As the modules were similar to my background, I waited two years to gain work experience to apply for this scholarship."
The first criterion to apply for a DAAD scholarship is two years of prior relevant work experience as well as research activities. Second, fluency in either English or German is required. DAAD typically requires TOEFL or IELTS. But for programmes that are not adjusted for international students, German language certificates such as DSH or TestDaF are prerequisites. Depending on the applied degree, the DAAD scholarship requires a minimum of 85 per cent of the CGPA or equivalent, depending on the applied degree. Even with a decent CGPA, the competitiveness of this scholarship sometimes makes funds uncertain.
So how can a student make himself more competitive even though he has exceptional academic grades? In Muhtasim's opinion, statements of purpose (SOP) and recommendations play a vital role, "An exceptional SOP or a good recommendation from your employer can be the game changer for you. For me, my job experience working as a GIS analyst and then administrator, as well as my employer's spectacular recommendation helped me get this scholarship."
What should an applicant look out for while applying for a DAAD scholarship? Both scholars shed light on a few things, but both agree to emphasise the most on one aspect: the letter of motivation or statement of purpose. The letter of motivation is one of the most significant and difficult parts of the DAAD scholarship application process. The letter of motivation gives the applicants an opportunity to discuss their motivations to apply for the scholarship and why they would be a great fit. Additionally, with an outstanding LOM (letter of motivation), the candidates may present themselves in the best possible ways by demonstrating their skills, determination, related qualifications, and other attributes.
Muhtasim offers some advice on writing a letter of motivation. "Allocate enough time to write your SOP. Read this every day, and you'll see there is something that needs to be updated. After that, ask your professors or known scholarship recipients to review it. Believe me! It will work. Moreover, keep an eye out for the deadline and the requirements. Make sure you don't overlook anything while applying by going over the requirements numerous times."
What would be the final advice for future candidates? Tasnim's suggestion is to start planning ahead. DAAD covers a wide variety of disciplines and choosing the best one might take some time. DAAD scholarship is a long process, so applicants should be ready for every step and start compiling the necessary documents. She adds, "From my experience, proposing a quality project, academic achievement and excellence, good references, and an excellent letter of motivation are the critical elements for a DAAD scholarship."
DAAD scholarships for the class of 2023-2024 are now available for international students to study at German universities for free. Thus, this is an excellent opportunity for every Bangladeshi student who aspires to study at top universities in Europe.
The writer is an undergraduate Economics student at the University of Dhaka.
[email protected]