Most of the newly-built residential buildings in Bangladesh seem hell-bent on installing the reticulated gas system without sparing a thought for public safety.
The adopters of the system are plainly flouting the LPG Rules-2004 under the Explosives Acts-1884.
Consumption of LPG (liquefied petroleum gas) mounts both at domestic and commercial levels in Bangladesh that needs 1.0-1.1 million tonnes annually.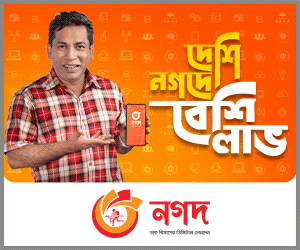 The demand may rise to 2.0 million tonnes by 2025, according to stakeholders.
But what concerns more is that only 39 applications sought the go-ahead with the system from the explosives department in 2021.
Even, rampant use of cylinders causes accidents, leaving 65 killed and 111 injured, and damaging properties, discloses a report made by the department.
The FE visited several buildings only to find that they have fitted the reticulated system as most homeowners and distributors discounted the rules to do so.
As per rules, the system must not be installed within 1.5 metres of electric line to avoid fire and any other untoward incidents.
An estimated 0.6-million flats were built countrywide between the years 2016 and 2020, according to Real Estate and Housing Association of Bangladesh.
Some 60 per cent of them now use LPG. Nearly 120,000 flats are being constructed every year, it cites.
Energy experts and stakeholders term the current system hazardous as it is not being done in line with the law and in an appropriate manner.
Reticulated system is an innovative piped network that delivers cooking gas through pipes to individual kitchens from a centralised bank of cylinders.
This latest and safest storage (cylinder bank or bulk tank) system ensures uninterrupted gas supply to real-estate housings, commercial buildings and industries.
The court ruled on 26 October 2021, questioning why the government's decision to not give new gas connections to households should not be declared illegal.
It also asked why returning money instead of giving connections and the government's inactivity to this end should not be declared illegal.
A 45-year-old Shahidul Islam (not his real name) installed the system at his newly-built house at Dhaka's Mohammadpur area in January 2021 as the government halted gas connection for long.
Finding no option, he had to fit the system since it is user-friendly and smother so far, he told the FE.
Mr Shahidul skipped seeking any official approval as it seemed to him no less of an ordeal getting it following the law, he argued.
He speaks about suppliers and distributors from some big companies who are interested in giving the service.
To Rasel Sikder (not his real name), another homeowner of the same area, taking approval is unnecessary and time-consuming.
He suggests that the government investigate the matter if it is a risky system and cancel the licence of LPG suppliers in case of any technical problem.
Abul Kalam Azad, chief inspector of explosives at explosives department, says almost all the new households use the reticulated LPG system illegally.
Even some newly-built government buildings are also using the system, he tells the FE.
Mr Azad hardly receives applications seeking approval from his department to this end.
They have learnt that most of the new structures put the system in place to meet their daily energy demand.
The department cannot act against stakeholders like homeowners as it lacks capacity and cannot get adequate help time to time as per their requirements, he adds.
The department talked to companies to refrain from supplying gas, but their call went unheeded.
Even the department notified the stakeholders, including gas suppliers and companies, officially, but they have not been compliant to it, Mr Azad mentioned.
"We asked gas suppliers not to supply cooking gas repeatedly, but they didn't pay heed to our official orders."
It is not possible to monitor and regulate the entire country with inadequate manpower, he laments the fact.
Talking to the FE, former director general of fire service and civil defence Ali Ahmed Khan says house owners are installing the system without considering safety measures.
He suggests that the government standardise the system to protect the consumers, also seeking involvement of third-party specialists to do so.
Mr Khan also called for building capacity of the grossly undermanned regulatory body to monitor the matter properly.
Both city corporations along with other relevant agencies should ensure safety measures and popularise the system under a legal framework.
Mr Khan also laid emphasis on maintaining coordination among agencies.
Dr Shamsul Hoque, an infrastructure project specialist and a Buet professor, fears that this may turn into a deathtrap in near future.
It is the serious negligence on part of the regularity body, he asserts.
Prof Hoque says the regulator must be punished first before penalising the stakeholders, including companies and house owners.
He drew the prime minister's attention to this issue.