Unhealthy air-induced diseases raise crowds in Dhaka hospitals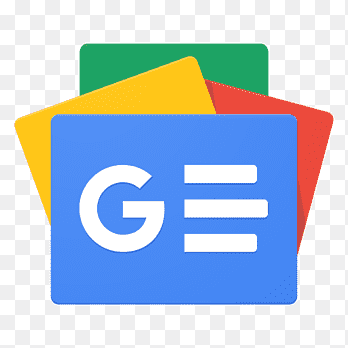 For all latest news, follow The Financial Express Google News channel.
Hospitals in Dhaka nowadays have to cope with pressure of an increasing number of patients with respiratory diseases mainly caused by the unhealthy air of the city, say chest disease specialists and air experts.
Air index shows Dhaka air remains a little better in May-September, but it is of a moderate category still. The rest of the time, it remains very unhealthy to dangerous.
During this period, the hospitals receive an increased number of patients with a high death rate.
Major hospitals in Dhaka -- National Institute of Diseases of the Chest and Hospital, 250-bed TB Hospital, Dhaka Medical College and Hospital, Mitford Hospital - mostly handle an overwhelming pressure of such patients, say physicians.
Ahsan Habib, a resident of Badda in Dhaka, caught an uninterrupted high fever last month, with a body temperature of 103-104 Fahrenheit (F) and chest pain, which lasted for a week. He was taken to private hospital in Uttar Badda.
He needed a two-week bed rest for primary recovery as he developed lung infection.
"I maintained a healthy routine and did not smoke, and in spite of my healthy lifestyle, Dhaka's air pollution almost ruined my sound health. The doctor I consulted suggested using a face mask outside as unhealthy air dominates Dhaka," he told the FE.
A study published recently in Science Advances found that there were 24,000 premature deaths in Dhaka between 2005 and 2018 due to air pollution.
The World Health Organisation (WHO) says about 240,000 people die globally in a year due to air pollution and most of them die from lung cancer.
Dr Sadia Sultana Reshma, a chest specialist, said over 60,000 such patients came to the hospitals in the last one year while asthma exacerbation and ILD patients were prevalent among them.
"Many new patients are getting post-Covid lung problems. In the past one year, people have been exposed to air pollution as one of the major reasons for the increase in diseases," she, also an air health activist, added.
Besides, garment industries and waste from factories spread toxic pollution widely with deadly diseases, say health experts.
"Among the new diseases, the incidence of occupational lung disease has increased significantly. Interstitial lung disease among construction workers is on the rise," Dr Reshma warned, saying, "We are getting an increased number of patients from outside Dhaka especially from Narsingdi district, who work in textile factories."
A growing tendency of byssinosis caused by inhaling cotton dusts, flax or hemp particles has also been seen among workers of the textile factories.
"Air pollution from chemical dyes is also on the rise like byssinosis. Chemical dyes cause lung cancer, ILD," chest specialist Reshma added.
The air pollution level in Dhaka is more than eight times the WHO limit and reduces life expectancy by nearly 7 years in Bangladesh, says another study of the University of Chicago.
Lung cancer rates reportedly rose 200 per cent in the country in just three years, according to the National Institute of Cancer Research and Hospital.
Prof Abdus Salam, teacher at the Department of Chemistry, University of Dhaka, told the FE that Bangladesh and its capital Dhaka remained on the top in terms of air pollution in the world for successive years.
"Contaminated air contains particles in the air. When we inhale or breathe polluted Dhaka air, these atomic or microscopic particles enter the lung, block the lung holes slowly and finally cause serious lung disease," the expert said.
He added, "The numbers of lung diseases or diseases caused by contaminated air are higher than the recorded numbers in hospitals. The hospitals don't keep records of such diseases while others don't share them with us."
Surface dust and sand and emission of smokes from vehicles and brick kilns are blamed for 85 per cent of Dhaka's air pollution.
Data shows that the remaining 15 per cent is made up of lead, biomass burning and sea salt, according to a study published in 'Current Journal of Applied Science and Technology' journal.
Ziaul Haque, Dhaka division director at the Department of Environment, told the FE that the government passed the Air Pollution Control Rules-2022 following approval of the Ministry of Law, which will help curb air pollution and improve the enforcement.
"We hardly issue clearance certificate to build a new brick kiln while legal drives continue against the old and expired brick kilns," the official added.
"We alone cannot curb the violators of air pollution in the city," he added, emphasising a joint move by the Bangladesh Road Transport Authority and Dhaka Metropolitan police for better enforcement of rules.
He hoped that air pollution would reduce significantly after the completion of the metro rail project and other mega or major development projects in Dhaka.
Experts disagreed with the official version.
"Bangladesh doesn't care about ensuring environmental protection during development works. We don't find such development work-induced air pollution in other developed countries," said Prof Salam, suggesting engaging local architects and builders to adopt environment-friendly infrastructure and design.