Bangladesh cuts wish-list for India imports
Revised essentials import quota sent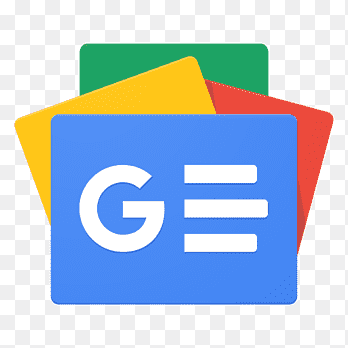 For all latest news, follow The Financial Express Google News channel.
Bangladesh has slashed its wish-list for annual import of six consumer commodities from India in tune with domestic demand, official sources said.
Delhi recently recommended that Bangladesh should rationalize its proposed yearly commodities quota.
The revised proposal has cut by 44.4 per cent to 2.5 million tonnes of wheat, 25 per cent to 1.5 million tonnes of rice, 33.33 per cent to 1.0 million in sugar, 14.28 per cent to 0.6 million in onions and 20 per cent to 0.1 million tonnes of ginger.
But the volume of revised figure for garlic has been jacked up to 50,000 million tonnes from 10,000 million tonnes-an increase by 400 per cent from the quantity in previous proposal.
Bangladesh earlier had proposed quota for 4.5 million tonnes of wheat, 2.0-million-tonne rice, 1.5-million-tonne sugar, 0.7-million-tonne onions, 0.125 million tonnes of ginger, 30,000 tonnes of lentils and 10,000 tonnes of garlic to keep its market stable.
The proposed imports will be for the rest of the current fiscal year (FY) 2022-23, according to a letter sent to the foreign ministry by the commerce ministry for forwarding to Delhi.
According to the revised proposal, some 0.8/1.0 million tonnes and o.5/0.7 million tonnes of rice has been proposed for government and private-level buys respectively.
Some 0.5/0.7 million tonnes and 2.0 million tonnes of wheat has been proposed for government and private-channel imports respectively.
Revised quota on sugar, onions, garlic and ginger has only been proposed for private channel.
The government will re-fix food-quota proposal for Indian commodities for Bangladesh considering domestic demand and production every year, the letter mentions.
"Dhaka has requested New Delhi to inform earlier in reasonable time if the neighbouring country imposes ban on export of such essentials so that Bangladesh does not face any food crisis," reads the letter.
When contacted, a senior official of commerce ministry said, "We recently sent the revised figure to the foreign affairs ministry for taking step to place to India.
"So far I know, the foreign affairs ministry has sent a note verbale to the Indian embassy, Dhaka, regarding the issue."
An official said on Sunday, "We received a figure of revision in annual food-quota proposal and necessary process is ongoing to send the proposal."
Following Dhaka's proposal, New Delhi had suggested that Dhaka review the proposed import quota on seven food items as India believes that the proposed quantity is too high.
Following the request, in middle of January, the commerce ministry sat for an urgent meeting with officials and stakeholders concerned for taking next course of action to review the quota proposal to facilitate import of the items from India.
In the meeting, the ministry formed a five-member high-powered committee for preparing a revised annual import quota on the food items from India with an eye to review of the quota,
The committee has prepared the report in the context of the country's last 10-year detailed demand, production, and import and supply data of the items.
The body revised all the six commodities that were proposed at an Indo-Bangla commerce minister-level meeting on 22-23 December 2022.
It was supposed to revise only rice, wheat and sugar out of seven. In the revised proposal, Dhaka has excluded lentils from the proposal as India would not provide it as per Dhaka's request as it faces shortages of the pulses in times of crisis.
To ensure Bangladesh's food security in the context of the possible food crisis caused by the Russia-Ukraine war and the Covid-19, India was requested for annual import quota on commodities at the ministerial meeting. "We've proposed as per the imported volume of wheat and sugar last fiscal. The volume was increased significantly," senior commerce secretary Tapan Kanti Ghosh told reporters after the urgent meeting.
The proposal was given against the backdrop of the Russia-Ukraine war. The proposed estimation for the rest -- garlic, ginger, onions and lentils -- is right.
He said the import trend from India increased on the aspect of food security and crisis period as importers can bring in goods within a short span of time. Besides, prices of such items in India are lower.
India wants assurance that "we can import as much as we propose. But it's very difficult to give assurance… as traders will import from where they will get the items at lower prices," Mr Ghosh informed.
"We will give a tentative figure of the commodities and tell India that more or less 10 per cent of such items will be increased or decreased from the list."
Bangladesh imports the highest volume of the key consumer items from the next-door neighbor every year.
Local annual demand for sugar is more than 2.0 million tonnes. Over 0.6 million tonnes of lentils are needed to meet the country's annual demand. Of the volume, some 0.4 million tonnes of lentils are needed to be imported, and some 0.2 million tonnes produced locally.
More than 2.5 million tonnes of onions are needed every year. Of the amount, 0.6/0.7 million tonnes need to be imported and more than 90 per cent imported from India.
Bangladesh annually imports 6.0 million tonnes of wheat to meet its demand and an important portion of the item will be imported from the neighbouring India, a high official said.
Currently, Delhi offered export quota on essential goods to Nepal and Bhutan in the national budget of India last March.