The government is likely to incorporate a new provision in the upcoming Finance Act-2022 to facilitate operations of the bonded warehouse electronically, officials said.
To bring discipline in the bond management, they said, a high-powered committee of the National Board of Revenue (NBR) is actively considering a proposal in this regard.
The proposal is expected to be implemented through incorporating a new section in the Customs Act-1969 in the upcoming national budget for fiscal year (FY) 2022-23.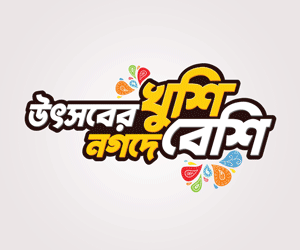 The proposed section says: "119B performing the operation of bonded warehouse electronically: Notwithstanding anything contained in any other provisions of this Act or in any other law for the time being in force, the Board may, by notification in the official gazette, declare that the operation of any bonded warehouse may be performed electronically subject to such conditions, restrictions and procedures as specified in that said notification."
The NBR formed the committee in March last to propose amendments or incorporation of the customs act's relevant sections, rules, Statutory Regulatory Order (SRO), standing order, office orders to automate the bond management.
The committee submitted its report on April 12, 2022 to draft a comprehensive legislative regulatory framework for bond automation, officials said.
The committee also proposed to issue an order to operate bond management activities through electronic software under section 13 (2), 119A and 219B of the customs act.
Checking abuse of the bonded warehouse facility is one of the major areas to ensure level playing field for local businesses.
The bonded warehouse facility is considered one of the most sensitive fiscal incentives for export sectors of the economy.
Export-oriented sectors enjoy duty-free import of their raw materials under the bonded warehouse facility to manufacture goods at competitive prices and export the items to the international markets.
Also, diplomats and privileged persons can avail diplomatic bonded-warehouse privileges for goods and services.
The NBR launched the bond-automation project in 2017 with a cost of Tk 811.511 million which is scheduled to end on June 30, 2023.
Under the bonded warehouse facility, the NBR offers tax incentives worth Tk 300 billion annually.